News


< Back
Security : Control Framework : Automated Control Capability : Verification Controls
Unisys ClearPath MCP Software Expands Capabilities for Mission-Critical Applications

New products and enhancements to Unisys-integrated software stack simplify application modernization, enhance security and expand mobility options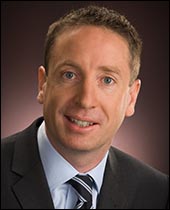 Rob Cashman
VP, Mission-Critical Servers and Solutions
Unisys


Unisys Corporation recently announced Release 16.0 of the flagship ClearPath MCP operating environment for the company's ClearPath Libra and other MCP servers.
The release includes new products and enhanced features that enable clients to modernize strategic applications, enhance security and speed transformation of their data centers to address emerging business challenges.
ClearPath MCP Release 16.0 is the newest version of an integrated software stack of more than 125 products. Unisys has developed, tested and qualified the latest software required to enhance the performance and availability of ClearPath MCP systems for mission-critical core business applications.
"MCP 16.0 is the second major release of the ClearPath MCP operating environment in a year," said Rob Cashman, vice president, mission-critical servers and solutions, Unisys. "That speed and the powerful enhancements we've made demonstrate Unisys' commitment to providing ClearPath clients with new capabilities at a pace that matches the rapid evolution of their business challenges while still enabling them to build on their long-term investments in mission-critical technology."
This latest MCP release is compatible with both the proprietary processor architecture of earlier ClearPath MCP servers and the Unisys secure partitioning (s-Par(®)) software technology, running on industry-standard Intel(®) Xeon(®) family processors, that underpins the latest generation of ClearPath servers. Secure partitioning creates a secure "container" of dedicated resources - including memory and input/output - for each application workload, eliminating contention for common resources by multiple applications and yielding predictable performance.
Unisys has added three new products to the ClearPath MCP stack in Release 16.0:Relational Database Server for ClearPath MCP provides a highly available environment designed to support large relational databases and high-volume online transaction processing. The new product features a range of validation, audit/recovery and access control capabilities designed for mission-critical applications. The relational product complements the Unisys DMSII Enterprise Database Server, which accommodates a variety of data models, including hierarchical, network, flat and relational. The new Relational Database Server can also be used to perform structured query language (SQL) operations on DMSII databases.
Data Compression is a software utility designed to reduce the amount of time to transfer large amounts of data across a network and reduce the space required to store data. Data Compression can be used in conjunction with the ClearPath WRAP File Enabler product to compress one or more native MCP-based files and send them across networks efficiently, store them on systems running other operating systems, and decompress and unwrap them when they reach the destination partition.
Software Inventory Assessment Utility simplifies auditing and security by helping users determine the versions of system software running on an MCP partition. The utility produces a report on the versions of system software libraries and automatically initiated programs that have been installed on the partition.
MCP Release 16.0 also fortifies the highly secure environment with enhancements to security alerting, assessment, auditing and administration capabilities, as well as with enhanced data encryption capabilities to help clients protect sensitive data from unauthorized access and tampering.
In addition, MCP Release 16.0 integrates the recently announced ClearPath ePortal for MCP 6.0. This highly automated application modernization solution provides new and enhanced capabilities that make it easier to develop multi-tier, web and mobile applications. It also enables users to integrate ClearPath applications with native mobile-device features - such as cameras, GPS, video, images and geolocation services - of leading tablets, smartphones and other mobile devices using Apple iOS 7, Android and Windows Phone 8.
About Unisys
Unisys is a worldwide information technology company. We provide a portfolio of IT services, software, and technology that solves critical problems for clients. We specialize in helping clients secure their operations, increase the efficiency and utilization of their data centers, enhance support to their end users and constituents, and modernize their enterprise applications. To provide these services and solutions, we bring together offerings and capabilities in outsourcing services, systems integration and consulting services, infrastructure services, maintenance services, and high-end server technology. With approximately 23,000 employees, Unisys serves commercial organizations and government agencies throughout the world.
For more information, visit www.unisys.com.