News


< Back
Security : Technology : Network : Encryption
Enterprises Can Now Encrypt Everywhere

SafeNet Solutions Significantly Reduce the Costs of Encrypting Data Center and Corporate Network Traffic with Enhanced Security, Including Metadata Encryption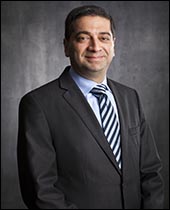 Prakash Panjwani
President and Chief Executive Officer
SafeNet


In order to help enterprises protect more sensitive data as it moves between data centers and across their networks, SafeNet, Inc, a global leader in data protection solutions, has announced a new range of high-speed encryption (HSE) products that enable companies and other organizations to deploy best-in-class high-speed encryption more cost-effectively for data in motion. The new SafeNet solutions can help reduce high-speed encryption costs by as much as 50 percent and are the first commercial Layer 2 Ethernet encryptors of their kind to offer transmission security (TRANSEC), mitigating the risk of communications interception and traffic analysis.

The new CN4010 and CN6010 Series encryptors, together with the existing CN6100 and CN6040 Series encryptors from SafeNet, combine certified best-in-class security, no data overhead, near-zero latency and the performance for the most time-sensitive and secure communications required by global financial networks and the world's largest Internet companies at speeds from 10 Mbps to 10 Gbps.

"There is a perception that high-speed encryption can be expensive, as small and large businesses look to protect not just data center traffic but other aspects of their network traffic," said Prakash Panjwani, senior vice president and general manager, Data Protection Solutions, SafeNet. "Our new high-speed encryption offerings erase that misconception by giving customers a single platform to 'encrypt everywhere'— from traffic between data centers and the headquarters to backup and disaster recovery sites, whether on premises or in the cloud. With our comprehensive network traffic encryption solutions, customers can better protect their data from eavesdropping, surveillance, and overt and covert interception at an affordable cost, without compromising security or performance."

SafeNet HSE products can be used to support a wide range of network encryption applications, including:
· Point-to-Point or Multi-point Connections: Companies can meet growing bandwidth requirements while mitigating commercial infrastructure wiretapping risks.

· Data Center Interconnect/Disaster Recovery Sites: Operations with multiple data centers or organizations that need real-time disaster recovery enjoy transparent network redundancy and high-availability.

· Secure Office Connectivity: Centralized management enables simple, secure management of multiple sites, and also includes automated VLAN or bypass options.

· Multi-tenanted infrastructure: Centralized management enables localized administration, with granular policy control, VLAN separation, and multiple certificate support

· Securing Cloud WANS: As more and more sensitive data moves to the cloud, the network needs to ensure high-speed/low latency communications while ensuring security.


Benefits of SafeNet's HSE include:
· Maximum Value: They provide the lowest overhead costs by delivering maximum data network performance; lowest management overheads; 99.999% reliability, longevity, interoperability, backward compatibility, and quick installation.

· Convenience: They require minimal rack space and are optimized for efficiency, including low power consumption and maximum rack space utilization through minimal combined space/power needs.

· Assured Security: They are designed to be FIPS 140-2 Level 3 and Common Criteria certified, offering the highest levels of security assurance. They are also listed in the NATO Information Assurance Product Catalog for the protection of restricted information, demonstrating the solution's capabilities to deliver security without compromise.

· Easy Management: The HSEs can be easily dropped into a network regardless of topological complexity, and require minimal attention after deployment. They have near-zero latency and zero impact on network bandwidth. They also have no impact on other network assets, offering centralized management and 99.999 percent uptime.

· Field Upgradability: SafeNet's high-speed encryptors are designed to be upgradeable in the field to meet Metro Ethernet Forum (MEF) use cases, and scale to meet growing bandwidth demands. The scalable encryptors can provide throughput from 10 Mbps to 10 Gbps.

SafeNet is an exclusive international master distribution partner for Senetas Corporation (ASX:SEN) in developing, delivering and supporting high-speed network data encryption solutions.

About SafeNet, Inc.
Founded in 1983, SafeNet, Inc. is one of the largest information security companies in the world, and is trusted to protect the most sensitive data for market-leading organizations around the globe. SafeNet's data-centric approach focuses on the protection of high-value information throughout its lifecycle, from the data center to the cloud. More than 25,000 customers across commercial enterprises and government agencies trust SafeNet to protect and control access to sensitive data, manage risk, ensure compliance, and secure virtual and cloud environments.





Advertise your product/service here!