News


< Back
Security : Cyber Attacks : :
First Government Approved Phishing Service for the Public Sector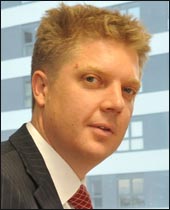 Ian Shaw
Managing Director
MWR InfoSecurity


Global information security firm MWR InfoSecurity has become the first provider of phishing assessment services to be listed on G-Cloud, the UK Government's approved online marketplace for the public sector.

phish'd, by MWR, is a fully managed phishing assessment service designed to maintain a heightened level of security awareness across an organisation. It reduces the likelihood of employees clicking on suspicious links within emails, which could lead to a company being compromised in a cyber attack, and helps the organisation improve its incident response timings.

Ian Shaw, Managing Director at MWR InfoSecurity, said: "Phishing attacks against organisations are nothing new, but they are becoming increasingly frequent and complex. This type of attacks is universally used due to their high success, low detection rates and the ease by which an attacker, who is often state sponsored, can target a large estate of users within an organisation."

With the approval of phish'd, public sector organisations will be able to procure phishing assessment and security awareness training services through the government approved supplier marketplace. Additionally, cloud-based offering will allow public sector firms to implement controlled phishing campaigns with ease.

Shaw said: "phish'd, which will appear on G-Cloud in the next few weeks, provides organisations with a thorough phishing assessment performed in a safe, secure and employee-friendly manner. This allows our dedicated team of specialists to set out recommendations aimed at improving the organisation's security posture, both from personnel and infrastructure perspectives. It will help to ensure that in the result of a real-world attack the organisation can react quickly and effectively."

He added: "The security of our phishing services has always been at the forefront of our endeavours, and we feel the Government's decision to approve our service for G-Cloud listing reinforces our position in the market as a provider that understands that the security of client data collected during phishing assessments is of paramount importance."





Advertise your product/service here!