News


< Back
Security : Technology : Network : Devices
Enterprise Level Networking Security for Home

FlashRouters Initiates Open Source Giving Program with a $15,000 Pledge to Underfunded Projects DD-WRT, Tomato, and OpenSSL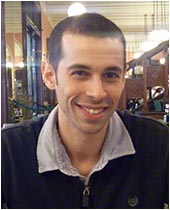 David Schwartz
Co-Founder
FlashRouters


NSA surveillance, the Heartbleed bug, Snowden leaks— these recent alarming headlines provide evidence of a consistent disregard for individual privacy and infringement on personal freedom by governments and corporations.
Vulnerabilities in Internet security, as well as wireless router & networking products bring to light the very nascent stage of current digital security adoption and understanding. In late May, CNN Money reported that almost "half of adult Americans were hacked" in the first 6 months of 2014. Discoveries of unauthorized backdoor access to popular home routers have also been on the rise over the past year.
Yes, technological advancements have led to increased productivity, but at what cost? As the Internet is used to increasingly manage daily life, personal data and information is being transferred through the connected world at a faster pace than ever. Individuals take considerable security measures to protect physical assets; neglecting to devote the same attention to protecting virtual possessions can be catastrophic.
"FlashRouters provides an enterprise level networking security solution that is affordable for any home user, small business, or large business alike. By incorporating open source firmware and OpenSSL based OpenVPN technology into our routers, we provide an Internet experience with enhanced encryption and privacy that enables free and open access. Simply put, better router, better Internet," says David Schwartz, Co-Founder of FlashRouters.
The growing significance of open source development is validated every day by flaws, backdoors, and breaches reported in proprietary firmware with closed source code. To those who strive for a private, anonymous Internet experience, the gratitude owed to developers who build and maintain these projects cannot be overstated. Projects like DD-WRT and Tomato firmware as well as the OpenSSL toolkit are essential cogs for a private and secure Internet experience, but their viability is threatened due to underfunding; continual effort is required to upgrade and enhance source codes, as well as fight bugs and close loopholes.
FlashRouters Open Source Donation Matching Program
As a leading proponent of open source router firmware solutions, Mr. Schwartz has fervently pushed through a donation matching program to support hard-working open source innovators. The FlashRouters Open Source Giving Program has been implemented throughout their site with a goal to raise a minimum of $25,000. At the time of any router purchase, customers can choose a donation option between $1-$10 which FlashRouters will match 100% and distribute to open source security development teams.
? FlashRouters will guarantee a minimum donation of $5000 to DD-WRT, Tomato, & OpenSSL teams over the next year.
? DD-WRT Router Purchases - 100% of donations will be split between DD-WRT and OpenSSL.
? Tomato Router Purchases - 100% of donations will be split between Tomato and OpenSSL.
FlashRouters will also begin a series of blog posts to highlight the underappreciated Heroes of the Internet, overlooked and underappreciated visionaries and coders deserving recognition or donations for what they have done in the battle to create a secure and open Internet.
About FlashRouters
FlashRouters specializes in advanced router and networking solutions by installing enhanced open-source firmware such as DD-WRT or Tomato on popular Netgear, Asus, and Linksys wireless router models. Each router arrives with a customized installation guide configured to the customer's network specifications & requests. FlashRouters has also partnered with more than 20 of the top VPN providers worldwide including IPVanish, Overplay, PrivateInternetAccess and HideMyAss! for enhanced network encryption. Customers can simultaneously connect any wired or wireless devices to a single VPN service account through their FlashRouter network.