News


< Back
Security : Technology : Information Systems :
CyberLympics World Finals to be Hosted in Barcelona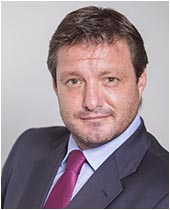 Ramsés Gallego
International vice president
ISACA and the IT Governance Institute


Cybersecurity challenges ranging from the global skills shortage to increasingly sophisticated threats are plaguing enterprises today and will be featured topics at ISACA's European Computer Audit, Control and Security (CACS)/Information Security and Risk Management (ISRM) Conference in Barcelona, Spain. Held 28 September-1 October 2014, the conference will bring global experts together to examine advances in assurance, risk and cybersecurity, and provide guidance to help attendees face these challenges.
Keynote Speaker Simon Singh, Ph.D., scientist, encryption expert and best-selling author, will give his most advanced insights on encryption for cybersecurity and data privacy, and will demonstrate an original World War II-era Enigma encryption machine in his opening address, "Cracking the Cipher Challenge."
"I am looking forward to ISACA's EuroCACS/ISRM 2014, where I will be talking to the delegates about the rich and vital history of information security," said Singh. "This goes back many centuries, and includes moments when cracking codes changed the course of history."
Closing Keynote Speaker Michael Woodford, former president and CEO of the Olympus Corporation and author, will discuss how he worked his way up over 30 years at Olympus to become CEO, only to be dismissed two weeks later, after blowing the whistle on the company's US $1.7 billion accounting fraud. He will discuss leadership and ethical capitalism in his address, "Corporate Governance in the Real World."
ISACA—a nonprofit global association serving more than 115,000 information systems (IS) governance, assurance, risk and security professionals, will offer more than 40 sessions in four tracks at the conference: Assurance, Cybersecurity, Risk and Privacy/Compliance. Session topics include responding to cyberattacks, big data, Internet of Things and cloud adoption.
ISACA is the exclusive host sponsor of the Global CyberLympics World Finals, which will be held concurrently with the conference. Global CyberLympics is an international online cybersecurity competition that tests the skills of information security and assurance professionals in teams of four to six people in areas including ethical hacking, computer network defense and computer forensics. Global CyberLympics is run by EC-Council Foundation, a nonprofit ethical hacking organization established in 2011.
Pre- and post-conference workshops of the 2014 EuroCACS/ISRM conference will offer hands-on training in COBIT 5 for Security, COBIT 5 for Risk, Responding to Cyberattacks, Red Team/Pen Testing, Dealing with Privacy in a Worldwide Environment, Cloud Computing, and Audit, Risk & Control. A pre-conference workshop also will be offered to help attendees prepare for the new Cybersecurity Fundamentals Certificate exam. And, a COBIT 5 Foundation Course pre-conference workshop will help attendees prepare for the COBIT 5 Foundation Exam and more deeply understand this business framework that helps enterprises worldwide govern and manage their information and technology.
"The pace of change and swift evolution of technology requires us to reexamine how we look at privacy, assurance, risk management and cybersecurity," said Ramsés Gallego, CISM, CGEIT, CCSK, CISSP, SCPM, Six Sigma Black Belt, international vice president of ISACA and security strategist and evangelist at Dell Software. "The insights gained at EuroCACS/ISRM in Barcelona will help us, as a global society and individual professionals, better understand the challenges today and the solutions needed for tomorrow. This is a not-to-miss opportunity in a fantastic city."
Registration for EuroCACS/ISRM is US $1,925 for ISACA members and US $2,145 for nonmembers. A US $220 discount is applied to registrations received before 6 August 2014. Attendees can earn up to 39 continuing professional education (CPE) hours. Additional details, registration and hotel information on EuroCACS/ISRM can be found at www.isaca.org/eucacs-isrm2014.
About ISACA
With more than 115,000 constituents in 180 countries, ISACA® (www.isaca.org) helps business and IT leaders build trust in, and value from, information and information systems. Established in 1969, ISACA is the trusted source of knowledge, standards, networking, and career development for information systems audit, assurance, security, risk, privacy and governance professionals. ISACA offers the Cybersecurity Nexus™, a comprehensive set of resources for cybersecurity professionals, and COBIT®, a business framework that helps enterprises govern and manage their information and technology. ISACA also advances and validates business-critical skills and knowledge through the globally respected Certified Information Systems Auditor® (CISA®), Certified Information Security Manager® (CISM®), Certified in the Governance of Enterprise IT® (CGEIT®) and Certified in Risk and Information Systems Control™ (CRISC™) credentials. The association has more than 200 chapters worldwide.





Advertise your product/service here!