News


< Back
Security : Technology : Data Protection :
Critical Communications Interoperable with GRC

Everbridge CTO Imad Mouline to Present on Communication Best Practices at Summit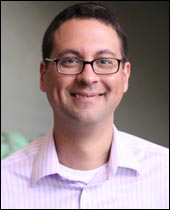 Imad Mouline
CTO
Everbridge


Everbridge, the worldwide leader in Unified Critical Communications, has extended its interoperability partnership with RSA, The Security Division of EMC, a leader in the enterprise governance, risk and compliance (GRC) market. The RSA Archer® Business Continuity Management solution is now engineered to leverage Everbridge's Unified Critical Communication platform to deliver a scalable, comprehensive, and global system for crisis management and communications. Details of the compatibility will be formally shared during the upcoming 2014 RSA Archer GRC Summit, taking place June 10-12 in Phoenix, Ariz.

"Say What?! Establishing Communication during a Crisis Situation"

"When you make two industry-leading technologies interoperable, RSA Archer Business Continuity Management and Everbridge's Critical Communications, you can bring business continuity, disaster recovery, crisis management, and emergency notifications together to better execute your plans and communicate more effectively during crisis situations," said Patrick Potter, GRC Strategist, Business Continuity and Audit, RSA, The Security Division of EMC. "This significantly helps to minimize impact to your employees, customers, reputation, and business operations."

Everbridge, RSA Combination Offers Customers Better Crisis Response

A critical component of an effective crisis management plan is the ability to quickly, efficiently, and accurately notify key resources, staff and stakeholders when the unexpected occurs. By working with Everbridge, RSA now extends the global reach of its business continuity solution, helping to ensure that employees, responders, and other key stakeholders are notified within moments of any crisis or business disruption. Additional benefits include:

The ability to drive customized notifications on a global scale, across voice, SMS/text, and smartphone delivery paths directly from Archer to Everbridge.
Improved compliance by helping business continuity teams test and meet response and recovery time objectives while identifying communication bottlenecks.
Two-way communication helps identify resource needs, potential issues and better ensure the success of employee roll calls.
2014 RSA Archer GRC Summit Panel Presentation: "Say What?! Establishing Communication during a Crisis Situation."

During the RSA Archer GRC Summit, Everbridge CTO Imad Mouline will join BJ Johnson of RSA and Darren Nichols of Sprint on a panel session entitled, "Say What?! Establishing Communication during a Crisis Situation," taking place Wednesday, June 11 at 11:15 a.m. MST. The panelists will address how organizations can integrate disaster recovery and business continuity plans with emergency notifications to communicate and maintain business operations during a disruption.

"It's essential that businesses adopt innovative crisis management technologies to help mitigate global risks during times of organizational disruption," said Mouline. "Our work with RSA helps ensure customers have access to a resilient global infrastructure for critical communications and business continuity. We look forward to sharing the importance of this work and other communication best practices with attendees at the GRC Summit."

About Everbridge

Everbridge provides a unified critical communication suite that helps clients be better prepared, make better decisions, and respond quickly and confidently during disruptive events. When an incident happens, whether it's a natural disaster or an IT service outage, we automate communications to ensure that the right messages get to the right people at the right time. Widely recognized by analysts as the market leader, Everbridge solutions are trusted by clients in all major industries and government sectors to connect with over 50 million people around the world.





Advertise your product/service here!