News


< Back
Security : Data Management : Privacy :
New Interoperable Data Gateway from Mutualink Connects Soldiers with Disparate Tactical Networks and C2

Breakthrough technology enables secure, ad hoc, real-time data exchange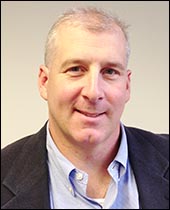 Joe Mazzarella
Senior Vice President
Mutualink


Mutualink, Inc. has announced the development of a new Data Gateway providing a secure and easy way for soldiers to exchange tactical and positional information in real time. The technology enables military and coalition partners operating with disparate communications networks and messaging formats to exchange arbitrary data on demand in a highly secure manner.
The new capability will increase situational awareness among forces and reduce friendly-fire incidents, which will save lives and improve mission success. It also provides forces with new levels of operational speed and agility to selectively exchange critical data within complex joint, coalition, and other government agency partner environments. Rather than establishing critical data exchange systems in weeks or days, forces can now hit the ground and establish critical real-time data exchange with partners in minutes.
Currently under evaluation and testing by the U.S. Marine Corps and NATO, the Mutualink Data Gateway can bi-directionally exchange messages between NATO Standard Agreement (STANAG) 4677 Joint Dismounted Soldier System (JDSS) XML (Extensible Markup Language) format and the Joint Variable Message Format (JVMF), among others. The Mutualink Data Gateway allows TCP (Transmission Control Protocol) connections and UDP (User Datagram Protocol) messages to be selectively and securely shared across an established network. The ability of the Data Gateway to securely bridge otherwise non-routable networks provides a key differentiator in the field. The system also has been successfully evaluated in conjunction with cross-domain solutions such as TACDs (Tactical Cross Domain Solution), providing another level of flexibility and critical information flow between high and low side environments.
Mutualink also announced that for the second year in a row, the U.S. Department of Defense (DoD) will deploy Mutualink as the primary communications platform for the 2014 Joint Users Interoperability Communications Exercise (JUICE), taking place this month at the Aberdeen Proving Ground (APG), Maryland. The new Data Gateway will be further exercised and evaluated at JUICE.
The new Data Gateway complements Mutualink's powerful real-time interoperable communications and multimedia sharing solution, which enables the secure bridging and exchange of disparate communications and ISR among components and partners. Providing interoperable voice, video, file, and chat capabilities within a unique peer-based platform, Mutualink can utilize any network-available transport to create real-time collaboration among distinct agencies using existing communications and media infrastructure. Mutualink, the interoperable platform of NATO SOF and numerous other elite security and defense agencies, is combat-proven and provides users with exceptional security, scalability, and flexibility.
"The ability to link coalition partners through a Mutualink gateway with a cross domain solution significantly simplifies the architecture," said David S. Goosman, Director, Architecture and Interoperability Certification Division, Marine Corps Systems Command. "During JUICE 2014, we successfully exchanged situational awareness messages between U.S., NATO SOF, Dutch, and German dismounted soldier systems and then bridged that network into the U.S. Marine Corps national system. This not only allowed the soldiers and Marines on the ground to share situational awareness data, but their national chains of command can now see this critical information as well. In the past, this data would have taken hours for it to travel manually up a national chain and back down again. Now it can happen instantly."
Key features and benefits of the Mutualink Data Gateway include:
Network agnostic

– Provides flexibility for the end-user to transport classified information over virtually any transport format – whether it be wired or wireless – such as 3G/4G, Ethernet, Satellite, MiMo, WiFi, Troposcatter, Microwave, etc.
Simple and Affordable

– Set-up of the Mutualink Data Gateway is easy and enables the user to be operational in less than 5 minutes; the intuitive user interface includes simple drag-and-drop functionality. Customers can integrate legacy and newly-acquired systems at an extremely competitive price.
A prototype of the Mutualink Data Gateway was tested at military locations worldwide, and will continue to be evaluated by the U.S. Marine Corps and coalition partners during JUICE 2014.
"The Mutualink Data Gateway is a powerful new capability for dismounted soldiers and field forces, because they will now be able to connect and share tactical information on a real-time, dynamic and secure basis," said Joe Mazzarella, Senior Vice President at Mutualink. "The ability to bridge otherwise non-routable networks to securely exchange data among joint and coalition forces on demand in an easy, ad hoc way has real operational value. This capability offers the warfighter new degrees of freedom to connect and exchange critical data with partners as situations dictate. The net effect of this capability is enhanced force multipliers, greater speed to execution, and increased operational agility. We are receiving incredible levels of interest among U.S. and NATO parties because it fills a highly-needed and critical capability. We look forward to this new technology being further tested and validated by the DoD during JUICE 2014."
About Mutualink
Mutualink, Inc. has developed an interoperable communications platform that enables community-wide multimedia sharing of radio, voice, text, video, data files and telephone communications in a secure environment. Mutualink's system is currently deployed by hundreds of public and private entities worldwide, including homeland security and defense installations, NATO Special Operations Forces, police and fire departments, schools, transit authorities, hospitals, shopping malls, casinos, and more. Mutualink is a privately-held company headquartered in Wallingford, Conn., with R&D facilities in Westford, Mass. and Mayagüez, Puerto Rico, and Defense Services office nearby Washington, DC.





Advertise your product/service here!