News


< Back
Security : Technology : Data Protection : Mobile
Opportunities to Secure Mobile Networks and Protect Subscribers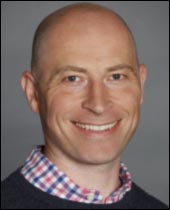 Neil Cook
Chief Technology Officer
Cloudmark


Cloudmark, Inc., the global leader in messaging threat protection for communications service providers, has announced that Chief Technology Officer Neil Cook will explore mobile network security in a presentation at Light Reading's Big Telecom Event. The event, which will take place at the Sheraton Chicago Hotel & Towers from June 17-18, is the first event to bridge the gap in the telecom industry between technology know how and business acumen.

Who: Neil Cook, chief technology officer, Cloudmark; Patrick Donegan, senior analyst, Heavy Reading
What: Session: "Mobile Network Security"
Where: Light Reading's Big Telecom Event, Chicago, Ill.
When: Wednesday, June 18, 3:45 p.m. CDT

The great unwritten story about mobile network security is how much mobile operators already invest in the network to protect their own assets as well as their customers' against malicious attacks. In this session, Neil Cook will join Heavy Reading Senior Analyst Patrick Donegan to discuss key considerations for mobile operators as they seek to secure their networks and subscribers, as well as the latest mobile messaging threats. They will also examine the security measures that operators are currently taking, what they need to do next, and why failing to do so will affect their subscribers and business performance.

Cloudmark representatives will be available at booth 101 throughout the Big Telecom Event to provide demonstrations of the GSMA Spam Reporting Service, which provides a clearinghouse of messaging spam reports submitted by mobile consumers from participating mobile networks around the world. Subscribers can easily report SMS spam to a special short code - "7726" (S-P-A-M).
Through the collection and analysis of subscriber-reported spam, the service provides operators with collaborative, real-time global insight into threats against their networks and subscribers.

Cloudmark will also showcase Cloudmark Security Platform, which offers high-performance, carrier-grade messaging security, eliminating messaging threats over email, SMS and MMS while alerting and remediating botnet activity.

About Cloudmark
Cloudmark builds messaging security software that protects communications service provider networks and their subscribers against the widest range of messaging threats. Only the Cloudmark Security Platform™ delivers instant security and control across diverse messaging environments, enabling communications service providers to create a safe user experience, protect revenue and safeguard their brand, while streamlining infrastructure and reducing operational costs. Cloudmark's patented solutions protect more than 120 tier-one customers worldwide, including AT&T, Verizon, Swisscom, Comcast, Cox and NTT.





Advertise your product/service here!