News


< Back
Security : Cyber Attacks : :
Core Security Adds Axxum Technologies to Partner Program

Partner Program Continues Growth, Geographic Expansion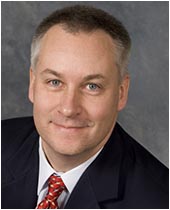 Joseph Schramm
Director of Global Alliances
Core Security Technologies


Core Security a leading provider of attack intelligence solutions, has announced the addition of Axxum Technologies LLC to its Core Secured Partner Program. Axxum is a McLean, Virginia-based provider of premier cyber security services for the federal government. The partnership adds the Core Security Attack Intelligence platform to Axxum's offerings and strengthens Core Security's go-to-market strategy targeting the government sector.
Core Security's Attack Intelligence Platform is an extensible platform that allows information security professionals to Think Like An Attacker™ by proactively addressing security threats based on real attacks that hackers use. Backed by more than 15 years of applied expertise and focus on attacker behavior, the platform combines the capabilities of Core Security Consulting Services (SCS), Core Impact Pro and Core Insight. Using Core's patented attack path planner and engine to simulate attacks and conduct live tests, security professionals can associate known threats, vulnerabilities and attack patterns with security and network data to identify potential attack paths to critical business assets. By narrowing the scope of imminent threats from what is possible to what is most likely, the Core Attack Intelligence Platform significantly improves an enterprise's effectiveness of remediation efforts and overall security posture.
Axxum Technologies has been providing IT security-related services to the government marketplace for nearly a decade. Axxum specializes in Risk Management, Information Assurance, Security Operations, and Penetration Testing & Vulnerability Assessments, and now will add Core's Attack Intelligence offerings to their comprehensive approach to IT security.
"Axxum has established a solid reputation within this key service offering," said Joseph Schramm, Director of Global Alliances at Core Security. "We look forward to working with them to offer Attack Intelligence solutions. We're pleased to have Axxum join our Core Secured Partner Program."
"We are teaming with Core Security to help us to expand the offerings we can provide our customers," said Ed Yost, Chief Operations Officer and General Manager at Axxum. "We have what we believe to be an exclusive offering; we stand by delivering the right skill sets, the right processes, and the right tools to meet our clients' mission needs efficiently. Core's Attack Intelligence approach is exceptional and we look forward to bringing Core's solutions to the markets we serve."
About Core Security
Core Security provides the industry's first comprehensive attack intelligence platform. With Core Security, enterprises can focus on the most likely threats to their critical business assets by modeling, simulating and testing what an actual attacker would do. Core Security helps more than 1,400 customers worldwide identify the most vulnerable areas of their IT environments to improve the effectiveness of remediation efforts and ultimately secure the business. Our patented, proven, award-winning enterprise products and solutions are backed by more than 15 years of applied expertise from Core Labs research and Core Security Consulting Services.
About Axxum Technologies, LLC
Axxum Technologies has been delivering cyber security services to federal, state, and private-sector IT enterprises since 2007. Our innovative solutions provide our client's improved resilience, efficiency, business continuity, and privacy of their mission critical information. We are certified by the U.S. Small Business Administration as an 8(a), Woman-Owned Small Business, and Small Disadvantaged Business.