News


< Back
Security : Fraud : :
Layered Fraud Intelligence

Largest Independent State Chartered Bank in Florida Deploys Easy Solutions' Total Fraud Protection Platform, Enhancing Existing Security Posture against Electronic Fraud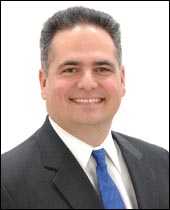 Alberto Arango
VP of Worldwide Sales
Easy Solutions


Easy Solutions, the Total Fraud Protection company, has announced that Ocean Bank, the largest independent state chartered bank in the state of Florida, has selected its suite of fraud protection solutions to ensure robust electronic security for its customers. Through a multiple layer prevention and detection approach, Ocean Bank customers will benefit from supplemental security features that are designed to deactivate attacks like phishing, malware, man-in-the-middle and the latest varieties of sophisticated threats.
"At Ocean Bank, security is a top priority. For that reason we pride ourselves for being ahead of the game and we continuously look for innovative technologies that can complement our already strong security strategy, without compromising user-experience," said Colin Bowe, Senior Vice President and Senior Operations Officer for Ocean Bank.
The Easy Solutions Total Fraud Protection platform offers end-to-end defense, leveraging data and intelligence across different channels, including transactions performed online, through mobile platforms, ATMs, Point-of-Sale terminals, and Interactive Voice Response (IVR) systems. The different components of the Total Fraud Protection are designed to be easily integrated and implemented with Ocean Bank's, and other financial institutions' legacy security systems.
"More than 200 leading banks and enterprises have deployed our solutions to protect their end-users, and mitigate financial losses resulting from online fraud," said Alberto Arango, vice president of worldwide sales for Easy Solutions. "We are thrilled to enable Ocean Bank with a platform that detects threats at all stages of the fraud lifecycle, enhancing their existing security capabilities and adding value to their customers' experience."
About Ocean Bank
Ocean Bank is the largest independent, state-chartered commercial bank headquartered in Florida, with $3.22 billion in assets. Chartered in 1982, Ocean Bank operates a network of 21 branches throughout Miami-Dade and Broward counties. The community bank has received numerous awards and accolades from the Greater Miami Chamber of Commerce, The Beacon Council and the Florida Department of Education, among others, for its support of our South Florida communities.
About Easy Solutions
Easy Solutions delivers Total Fraud Protection to over 200 clients, with over 50 million end users. The company's products protect against phishing, pharming, malware, Man-in-the-Middle and Man-in-the-Browser attacks, and deliver multifactor authentication and transaction anomaly detection.





Advertise your product/service here!