News


< Back
Security : Data Management : Privacy :
Data Privacy Program for IT and Security Professionals

New Certified Information Privacy Technologist (CIPT) Program Aims to Educate, Certify and Position IT and Security Professionals as Data Privacy Leaders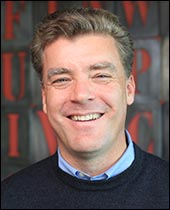 J. Trevor Hughes
CIPP, President & CEO
International Association of Privacy Professionals


The International Association of Privacy Professionals (IAPP) announced its newest privacy training program, the Certified Information Privacy Technologist (CIPT) certification. CIPT is the world's first certification designed specifically to address the growing need for individuals in the IT, security and engineering industries to be knowledgeable about data privacy as it relates to the key role they play in product development and risk management. With the continued calls by regulators around the globe to include privacy into the technology development process, the need for privacy-trained IT professionals is at an all-time high.
"Technology, engineering, and infosec professionals all need to know how privacy is appropriately managed in today's information economy," said J. Trevor Hughes, CIPP, President and CEO of the IAPP. "In many circumstances, privacy is becoming a de facto job requirement for technology professionals. The CIPT answers that call."
The CIPT program will provide training to IT professionals on the foundational elements for embedding privacy into a company's IT program including establishing privacy practices around data collection and transfer, understanding consumer privacy expectations and responsibility, as well as developing privacy notifications.
"The CIPT designation will be a significant distinguisher in the field. It demonstrates understanding of privacy and data protection practices in the development, engineering, deployment and auditing of IT products and services," said IAPP Chairman Scott Taylor, CIPP/US, vice president and chief privacy officer, Hewlett-Packard Company.
The first CIPT training classes and exams will be available at the joint IAPP Privacy Academy and CSA Congress on September 17-19, 2014 in San Jose, CA. The textbook, Privacy in Technology: Standards and Practices for Engineers and Security and IT Professionals, by JC Cannon, will be available in July 2014.
In addition to CIPT, the IAPP offers two other specialized privacy certifications – the Certified Information Privacy Professional (CIPP) and the Certified Information Privacy Manager (CIPM). The CIPP focuses on addressing privacy laws and regulations, and the complementing CIPM focuses on how to operationalize privacy throughout an organization.
About the IAPP
The International Association of Privacy Professionals (IAPP) is the largest and most comprehensive global information privacy community and resource, helping practitioners develop and advance their careers and organizations manage and protect their data. Founded in 2000, the IAPP is a not-for-profit association that helps define, support and improve the privacy profession globally.