News


< Back
Security : Control Framework : Automated Control Capability : Verification Controls
Benefits of Data Integrity Controls for Effective Data Management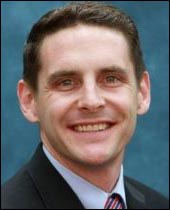 Jeffery Brown
Product Manager
Infogix


Infogix, Inc., a developer of software that helps businesses automate the monitoring and analysis of operational data, will participate in the Data Governance and Information Quality Conference (DGIQ) June 23-27 in San Diego, California.
As the world's largest event dedicated solely to data governance and information quality, Infogix will join other industry leaders to take on the challenges of data integrity most pressing to the industry today.
"The fact is, every company is vulnerable to costly errors if data is not managed properly," said Jeffery Brown, Product Manager at Infogix. "We know from experience that a firm commitment to data integrity through controls produces a strong return on investment for companies who seek better visibility into their operational processes. As the market shifts in response to exploding customer data volume, resulting in increased compliance measures, risk management requirements and transfer of business-critical information across databases, proper procedures make all the difference."
Brown will host an informational session featuring a customer case study that illustrates how a Fortune 100 financial services company has achieved greater visibility into their company's data, as well as streamlining processes to more efficiently manage internal and external data, through the implementation of automated, real-time data integrity controls.
The 50 minute session will take place on Tuesday, June 24 at 10:40 a.m. Infogix will also lead a product session on Wednesday, June 25 from 10:15 - 10:45 a.m. In this session entitled, "Achieving Data Quality with Infogix Solutions," Chris Reed, Solution Consultant at Infogix, will walk through the Infogix Assure Data Quality Module to show how automated, independent and real-time controls ensure the quality of data as it dynamically moves throughout operational processes.
DGIQ Conference will take place at the Catamaran Resort Hotel and Spa, 3999 Mission Boulevard, San Diego, California 92109.
About Infogix, Inc.
Infogix is an innovative leader providing data integrity and data analytics solutions to market leaders around the globe. Infogix solutions for data integrity provide an automated, independent and real-time system to ensure the trustworthiness of your data for effective decision-making and analysis. Our customer and operational business analytics allow you to monetize big data while streamlining your processes, reducing expenses and maximizing revenue by providing actionable insight and highly automated value capture.





Advertise your product/service here!