News


< Back
Security : Control Framework : Automated Control Capability : Verification Controls
Breakthrough Data Center Access and Control

ZPE Systems led by well-known industry veterans, cloud infrastructure access company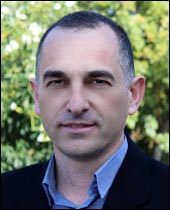 Arnaldo Zimmermann
CEO and Co-Founder
ZPE Systems


ZPE Systems has announced general availability of NodeGrid Manager, the world's first Software Defined Infrastructure for access and control of both physical and virtual data center assets. NodeGrid Manager is now available to customers worldwide to provide a single and vendor-neutral user interface that simplifies Infrastructure Management for physical and virtual devices including: Compute, Storage, Network and Power devices.
"IT managers around the world need to use multiple interfaces to manage physical and virtual, vendor-dependent assets," said Arnaldo Zimmermann, ZPE Systems' CEO. "We are very pleased with the reception and early adoption of NodeGrid."
With NodeGrid Manager's Normalization Engine combined with Device Discovery Processor, IT departments can quickly and easily configure, deploy, and provide a uniform management experience for thousands of heterogeneous in-band and out-of-band physical and virtual data center devices.
"Managing multiple interfaces for access and control of data center assets is a time-consuming and complex problem," said Gagan Singh, Director at Cisco. "NodeGrid doesn't just solve access problems—it also opens up new ways for our staff to collaborate securely to solve issues and spend more time on higher level opportunities. As an added benefit, NodeGrid's data logging and alerts provide us with full accountability across departments and safeguard emerging IP as well."
NodeGrid Manager provides:
Secure Access – single interface for access and control of physical and virtual devices via MKS, Web, CLI, API and FireTrail™ secure tunnel-through-firewall access modes
Auto-discovery of physical and virtual assets including VM migration tracking
Policy-based Authorization and Authentication via AD/LDAP
Data Logging, Event Notification and Alarms
DeviceURL™ bookmarks and NodeIQ™ asset search capability for managed devices
Cloud Clustering™ with horizontal and vertical scaling
Multi-vendor support for: HP iLO, Dell iDRAC, IPMI, Cisco CIMC/UCS, IBM IMM, Oracle ILOM, VMware vSPC, Serial
Console Servers: Avocent/Cyclades, Opengear, Digi, Raritan
About ZPE Systems
ZPE Systems is the industry's first provider of Software Defined Infrastructure access and control. The company's NodeGrid Manager™ platform simplifies day zero deployment, configuration, access and control of in-band and out-of-band Compute, Network, Storage and Power physical and virtual Infrastructures. ZPE Systems provides automated IT management solutions which reduce CAPEX/OPEX compared to hardware-based KVM-over-IP or IPMI management tools. The company is headquartered in Fremont, California with offices in Brazil and Japan





Advertise your product/service here!