News


< Back
Security : Email/Messaging : Encryption :
Keeping Sensitive Information Secure

Bremer Financial Renews Three-Year Email Encryption Contract with Zix Corporation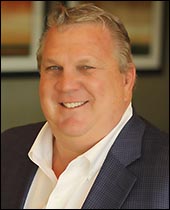 Rick Spurr
Chairman and Chief Executive Officer
Zix Corporation


Zix Corporation (ZixCorp), (Nasdaq: ZIXI), a leader in email data protection, announced that Bremer Financial, a privately-held financial services company, has signed a three-year renewal agreement with ZixCorp. Since 2007, Bremer Financial has used ZixTM Email Encryption to protect sensitive information and meet federal and state financial regulations. Bremer Financial continues to select Zix Email Encryption based on easy-to-use functionality and the confidence it provides Bremer customers.

"Zix Email Encryption is used and trusted by our regulators, making it a sensible choice to maintain security and protect private information with quality encryption," said Mike Johnson, CISO/Operations Risk Director and Senior Vice President for Bremer Financial. "Not only has Zix Email Encryption performed well for us, it's easy for our employees and recipients to use."

Bremer Financial provides email encryption to 1,800 employees through ZixGateway®, a policy-based email encryption service. Recipients who use ZixGateway automatically receive encrypted email transparently in their inboxes. More than 600 organizations exchange encrypted email with Bremer Financial without taking any extra steps or entering passwords. Recipients who do not use Zix Email Encryption can send and receive secure email through ZixPort®, a mobile-friendly secure Web portal.

"Our decision to continue our relationship with ZixCorp demonstrates that we take security seriously," said Johnson. "With sensitive information flowing on a day-to-day basis to customers, third-party organizations and business partners, Zix Email Encryption helps us meet customer expectations and gives them confidence that their information is protected when it's on the move."

"The protection of sensitive personal information is critical to financial institutions and their relationships with customers," said Rick Spurr, ZixCorp's Chairman and Chief Executive Officer. "Our team is focused on protecting those valuable relationships by delivering the best, easy-to-use email data protection to our customers. Bremer Financial's decision to continue using our email encryption is a great illustration of the confidence and loyalty our customers have in our solutions."

Bremer Financial Corporation
Bremer Financial Corporation is a privately held, $8.7 billion regional financial services company jointly owned by the Otto Bremer Foundation and Bremer employees. Founded in 1943 by Otto Bremer, the company provides a comprehensive range of banking, investment, trust and insurance products and services throughout Minnesota, North Dakota and Wisconsin. Clients include individuals and families, mid-sized corporations, small businesses, agribusinesses, nonprofits, and public and government entities.

About Zix Corporation
ZixCorp is a leader in email data protection. ZixCorp offers industry-leading email encryption, a unique email DLP solution and an innovative email BYOD solution to meet your company's data protection and compliance needs. ZixCorp is trusted by the nation's most influential institutions in healthcare, finance and government for easy to use secure email solutions. ZixCorp is publicly traded on the Nasdaq Global Market under the symbol ZIXI, and its headquarters are in Dallas, Texas. For more information, visit www.zixcorp.com.





Advertise your product/service here!