News


< Back
Security : Technology : Network : Encryption
The Next Evolution Of Cloud Security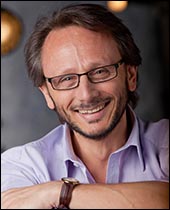 Pierluigi Stella
Chief Technology Officer
Network Box USA


Network Box USA, an industry leader in Managed Security Services, has announced the latest addition to an already outstanding portfolio. Its Managed Cloud Email Security Solution leverages upon 25 anti-spam engines, 16 anti-malware engines (including its award winning Z-Scan to stop zero-day attacks in true real-time) as well as a database of over 40 million anti-spam and anti-malware signatures to stop spam and block malware.
"Organizations want to take advantage of the time- and money-saving benefits they're able to derive from the Cloud, but have great concerns around data security," said Pierluigi Stella, chief technology officer at Network Box USA. "Our Managed Cloud Email Security Solution provides robust, multilayered email threat protection against malware, spam, phishing, spyware, zero-day threats, and so much more."
Network Box USA's Managed Cloud Email Security is sold as a service, hosted in the cloud and completely managed. With patented PUSH technology ensures that customers' solutions are protected with the latest security updates in less than 45 seconds upon availability. Z-Scan, a true real-time zero-day anti-malware engine, reacts in under 3 seconds. The Security Response Center has achieved triple-ISO certification status (ISO 9001, 20000, 27001), and Network Box USA has attained SSAE 16 SOC 2 attestation. Providing seamless IPv4/IPv6 bi-directional translation and in May 2012, the Network Box appliance achieved IPv6 Ready Phase-2 Gold certification for its platform, a first for a Managed Security Services Provider (MSSP).
The Network Box USA Managed Cloud Email Security Solution includes the following features:
Protection for SMTP
Protection for encrypted protocols (SMTPS, STARTTLS)
Email Policy Enforcement to block active content within emails
Web Policy enforcement to block unsavory content within emails
Challenge Response
Proprietary Relationship Database
Network Box Anti-Spam Module
Envelope Verification
Blocking of spamming IP addresses
OCR (Identifies spam images)
Directory Harvest Attack Protection
DoS/DDoS Protection
Email Spooling and Queuing
Network Box Proprietary Antivirus
Kaspersky Labs Antivirus
ClamAV Antivirus
Z-Scan true real-time zero-day anti-malware protection
DLP (Data Leakage Prevention)
Support for IPv6
IPv4/IPv6 bi-directional translation
LDAP Link (support for Radius as well)
Mail Portal email report
Option for real-time personalized user interface
24x7x365 Monitoring and PUSH Updates
8AM to 8PM business day support for email issues
Extended SLA available
About Network Box USA
Network Box USA is a leading Managed Security Services Provider (MSSP) in the domestic market. Our mission is to produce, configure and maintain enterprise-level security solutions that are exceptional and affordable. We believe that companies of all sizes should be equipped with optimal security posture and quality of protection.
With three ISO certifications (ISO 9001, 20000, 27001), 12 Global Security Operation Centers (SOCs) spanning the US, Europe, Middle East, Asia and Australia, a dedicated Security Response Center (SRC), and a proprietary UTM device that is truly integrated with the management solution, we are clearly in our own space, separated from traditional, complex end user managed UTM strategies. This creates security operations efficiencies, allows customers to meet compliance requirements and addresses their budgetary concerns.
Since 2000, we have served thousands of global companies, organizations, and government agencies with award-winning, state-of-the-art cyber security built on the Network Box's comprehensive protection, real-time technology. To date, the Network Box solution has won over 100 international awards.
Adopting a model of true real time protection which extends across all modules of the Network Box UTM, we create and PUSH protection to our devices, globally, within seconds, ensuring true real time protection for all our clients. In the United States alone, Network Box USA protects in excess of 150 banks and credit unions.





Advertise your product/service here!