News


< Back
Security : Internet of Things : Safety Alert Network :
How U.S. Public Agencies Can Extend Internet of Things Benefits to 'Save Lives'

As Member of SmartAmerica Challenge Team, Company Supporting Maryland Residents with Automated Alert System that Doesn't Require Broadband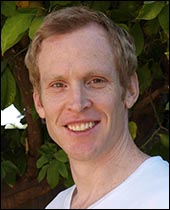 Luke D'Arcy
Director of U.S. Operations
SIGFOX


SIGFOX, a pioneer in cost-effective, energy-efficient Internet of Things (IoT) connectivity, announced that it is participating in a Montgomery County, M.D., project to install automated safety-alert networks to protect vulnerable residents.
The Safe Community Alert Network (SCALE) is part of the SmartAmerica Challenge, sponsored by the White House Presidential Innovation Fellows and the National Institute of Standard and Technology (NIST). The challenge is designed to demonstrate how the IoT and smart technologies can benefit large segments of the population.
"The point of SmartAmerica is not technology for technology's sake, but how it touches the lives and the beneficiaries," said Geoff Mulligan, a White House Presidential Innovation Fellow. "In a lot of cases, we talked about creating jobs, but what was really important also is about how it might save lives. SCALE talks specifically about saving lives."
Working with the Montgomery Housing Partnership, an affordable housing developer in Montgomery County, SCALE deployed a variety of connected sensors in residents' apartments that will detect different environmental distress factors. These include smoke, heat, light, carbon monoxide, humidity, power, acoustics, and even if a resident falls. Using SIGFOX's network, these sensors are connected with FiberNet, the Montgomery County broadband network, without relying on private broadband services, to alert emergency response services in the case a resident is in danger.
"This is a good example of how SIGFOX's technology can help bring the benefits of the Internet of Things to a wide range of people, even those who don't have broadband services," said Luke D'Arcy, SIGFOX director of U.S. operations. "Too many fatal fires are caused by faulty smoke detectors. The SIGFOX network allows the fire department to cost effectively monitor the performance of these devices ensuring that residents are protected."
Besides SIGFOX and Montgomery Housing Partnership, participants in the SCALE project are the University of California-Irvine, Massachusetts Institute of Technology, IBM, Twilio, Schneider Electric, Montgomery County, M.D., and the U.S. Dept. of Homeland Security.

Participating in SCALE marks another big step in SIGFOX's rapid globalization, as network operators and other companies in major markets recognize the system's cost-effective and energy-saving advantages to rapidly rolling out IoT networks.
In June the company passed its second anniversary as an Internet of Things network provider. In only two years it has:
Expanded its global network to cover more than 1 million square kilometers
Connected more than 200,000 devices, and booked another 5 million that are scheduled for connection
Extended its network throughout France
Partnered with companies to establish nationwide networks in the Netherlands, Spain, and the U.K., as well as enable specific projects in Moscow, Munich, Milan and other cities
Announced plans to install its IoT network in the San Francisco Bay Area

Received venture backing totaling more than $36.6 million, including $20.4 million in March 2014
About SIGFOX
SIGFOX is the first and only provider of cellular connectivity dedicated to the Internet of Things and M2M communications. Its ultra-narrowband-based radio technology enables long-range two-way wireless Internet connections for a wide array of devices. Its network eliminates the cost and energy-use barriers to wide implementation of IoT and M2M solutions by providing low-throughput communication and greatly extending the battery and service life of connected devices. The global SIGFOX network is deployed through the SIGFOX Network Operator partnership program. SIGFOX is headquartered in Toulouse, France, and has offices in Mountain View, Calif., and Madrid, Spain.
About the SmartAmerica Challenge
Launched in December 2013 by two Presidential Innovation Fellows, the SmartAmerica Challenge brought about new collaborations, ideas and technologies, and led to new investments and jobs. More than 100 organizations from academia, industry and government formed 24 teams to demonstrate how cyber-physical systems—which join networks of sensors, controls and processors to create new capabilities—could improve transportation, emergency services, health care, security, resource conservation and delivery, manufacturing and more.





Advertise your product/service here!