News


< Back
Security : Technology : Identity and Access Management :
Empowering Organizations by Granting Appropriate Access to Needed Resources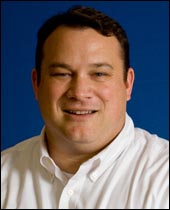 John Milburn
Executive Director, Identity and
Access Management Solutions
Dell


Dell announces the recent selection of Dell One Identity Manager by Trillium Health Partners to address the challenges presented by today's constantly shifting user access landscape, which includes the need to control access to a moving target of applications and data, and to provide access to everything from everywhere, without sacrificing security. This move marks the renewed emphasis by organizations to enable appropriate access, while eliminating the risk of employees having more access than they need to do their jobs. Employees with too much access can become internal threats, which are the most prominent threats in the security landscape today.
Although organizations increasingly find that inappropriate access by end users, partners, and administrators is one of the vulnerabilities putting them at greatest risk, they also must adhere to compliance regulations without sacrificing users' ability to get to what they need, when they need it. The choice of Dell One Identity Manager signals a focused move to stay ahead of these evolving requirements.

With Dell One Identity Manager, organizations have a modular, integrated and affordable way to establish, execute, audit, and control access, no matter what needs to be accessed, who is accessing, how, or from where. While improving security, the solution also boosts business agility by enabling the organization to assign permissions faster — to the right people — increasing productivity and achieving compliance faster, and with less cost and effort.

Simplifying Global Identity and Access Management

Dell's deployment of its Identity Manager solution has provided significant value to the company, increasing compliance and operational efficiency across its global network. The challenge of appropriately granting and tracking the access privileges and permissions on the corporate network for Dell's 150,000 employees, consultants and contractors worldwide was due to an ongoing process of employee and consultant onboarding, as the organization looked to grow its salesforce and acquired new companies.

With the deployment of Dell One Identity Manager, Dell has grown from its original identity and access management (IAM) solution, and now can rely on a global, intelligence-driven IAM platform that ties identities, permissions and roles to business rules. The company can track and report on rights, activities and policies in real time using the solution's access management and reporting tools. The Identity Manager platform also has helped Dell save time by improving self-service and workflow, placing important tasks, approvals, and reports in the hands of line-of-business personnel rather than IT.

Supporting Quotes:

John Milburn, executive director, Identity and Access Management, Dell Software

"Dell understands that IAM needs continue to change with new threat landscape and governance needs, and for that reason, we continue to add capabilities to our Identity Manager solution so our customers can stay ahead of the next threat. Dell places a high priority on leveraging its own IP to create more secure, agile and productive work environments for its employees. We're pleased to provide such a valuable contribution to protecting and better serving not only our own employees, but also our customers, who use it to secure their clients, patients and partners."

Alan Daines, Chief Information Security Officer, Dell

"With a team of more than 150,000 employees, consultants and contractors worldwide, it was critical that we focus on providing a secure environment that did not stand in the way of people doing their jobs, and also could evolve with business needs. We needed a sound IAM solution that would address our large-scale needs, and still be flexible enough to grow with our business. Dell One Identity Manager uniquely fits the bill both now, and where Dell is heading in the future. This deployment puts us in a much better position to evolve with market movements and create opportunities for company growth."

Iain Paterson, Information Security Officer, Trillium Health Partners

"Improving security in a healthcare setting is a journey, and, at Trillium, we've begun the journey by addressing our access challenges. It has always been difficult to efficiently manage and provide appropriate privileges for our complex and diverse user base, but, with Dell One Identity Manager, we've transformed business processes while addressing this core problem. We've reduced our risk profile and improved the IT/business relationship with faster provisioning of users, simplified roles and privileges, and attestation, and we intend to leverage even more of Dell One Identity Manager's functionality as we continue on our security journey."

Dell Software empowers companies of all sizes to experience Dell's "Power to Do More" by delivering scalable yet simple-to-use solutions that can increase productivity, responsiveness and efficiency. Dell Software is uniquely positioned to address today's most pressing business and IT challenges with holistic, connected software offerings across five core solution areas, encompassing data center and cloud management, information management, mobile workforce management, security and data protection. This software, when combined with Dell hardware and services, helps customers simplify IT, mitigate risk and accelerate business results.

About Dell

Dell Inc. listens to customers and delivers innovative technology and services that give them the power to do more. For more information, visit www.dell.com.





Advertise your product/service here!