News


< Back
Security : Technology : Identity and Access Management :
"LogRhythm a Champion" in 2014-15 SIEM Vendor Landscape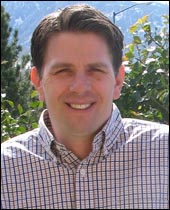 Chris Petersen
Co-founder and CTO
LogRhythm


LogRhythm, The Security Intelligence Company, has announced that it has been named a "Champion" in Info-Tech Research Group's Security Information and Event Management (SIEM) Vendor Landscape report. This is the second consecutive time that LogRhythm has received the distinction for its ability to manage security events, reduce compliance complexity and enable more effective risk management.

According to the report: "LogRhythm's SIEM solution offers both administrator and end-user ease of use and strong feature functionality. Users getting started with SIEM will appreciate its many features and uncomplicated installation... Its modular platform offers flexibility and should be on the shortlist of companies of all sizes."

Info-Tech Research Group Vendor Landscape reports recognize outstanding vendors in the technology marketplace. For the SIEM Vendor Landscape report, the independent research firm evaluated ten SIEM vendors with broad capabilities and a strong market presence and/or reputational presence among mid and large-sized enterprises.

LogRhythm's Security Intelligence Platform received the highest possible ranking, outperforming competitive solutions from Hewlett-Packard, IBM, McAfee, NetIQ, Splunk and others.

"LogRhythm is continuously working to further develop and strengthen its Security Intelligence Platform to not only meet – but stay ahead of – the changing security needs of global organizations, and this recognition is proof we're accomplishing that," said Chris Petersen, chief technology officer and co-founder of LogRhythm.

The LogRhythm Security Intelligence Platform delivers the insight needed to detect, defend against and respond to the most sophisticated cyber threats, efficiently meet compliance requirements, and proactively respond to operational challenges. It uniquely combines next generation SIEM, host forensics and network forensics with advanced analytics to help customers defend against today's cyber threats.

About LogRhythm
LogRhythm is the largest and fastest growing independent security intelligence company in the world. The company's patented and award-winning Security Intelligence Platform, unifying next-gen SIEM, log management, file integrity monitoring, network forensics and host forensics, empowers organizations around the globe to detect and respond to breaches and the most sophisticated cyber threats of today, faster and with greater accuracy than ever before. LogRhythm also provides unparalleled compliance automation and assurance as well as IT predictive intelligence to Global 2000 organizations, government agencies and mid-sized businesses worldwide.

LogRhythm has been consistently recognized as a market leader, including being ranked Best-in-Class (No. 1) in DCIG's 2014-15 SIEM Appliance Buyer's Guide, receiving Frost & Sullivan's SIEM Global Market Penetration Leadership Award, and being positioned as a Leader in Gartner's SIEM Magic Quadrant report for two years running. LogRhythm is headquartered in Boulder, Colo., with operations throughout North and South America, Europe and the Asia Pacific region.

About Info-Tech Research Group
With a paid membership of over 30,000 members worldwide, Info-Tech Research Group is the global leader in providing tactical, practical Information Technology research and analysis. Info-Tech Research Group has a seventeen-year history of delivering quality research and is North America's fastest growing full-service IT analyst firm.





Advertise your product/service here!