News


< Back
Security : Policy Management : Network :
Swivel Secure Expands in Central and Eastern Europe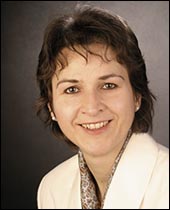 Dagmar Löw
Channel and Sales Support Representative
Swivel Secure


Swivel Secure, a global leader in multi-factor authentication, has embarked on an aggressive Central and Eastern European (CEE) expansion with the appointment of German-based reseller, digitalDefense, Switzerland-based, reseller Asecus AG, Poland-based distribution partner, ePrinus and a dedicated Channel and Sales Support Representative for Germany, Austria and Switzerland.
digitalDefense specialises in delivering security projects to customers in Germany and Austria. It enhances its clients' existing IT infrastructures with a range of cyber security and digital certificate services, compliance consultancy, and security analysis. digitalDefense will integrate the Swivel solution into its existing product portfolio to support customers that require multi-factor authentication in order to comply with strict industry guidelines.
Asecus AG is a leading IT systems integrator specialising in IT security, application delivery and IP address management. With its extensive knowledge in IT security, Asecus AG is able to meet its customers' exacting requirements and seamlessly integrate new technologies into existing IT infrastructures.
Distribution partner ePrinus works with a range of companies to serve customers within central and eastern Europe. With a focus on the government, finance and energy markets, ePrinus' areas of interest align perfectly with Swivel's key target markets for growth.
"digitalDefense, Asecus and ePrinus will play an important role in supporting Swivel Secure's growth in Central and Eastern Europe," comments Erik Notermans, Country Manager Central and Northern Europe at Swivel Secure. "Even though Swivel Secure has been active in the Central and Eastern Europe market for over five years, we felt that now was the right time to boost our presence in the region. Not only are cyber security attacks becoming more advanced, resulting in a growth in demand for stronger authentication solutions, but countries such as Poland have increasingly strict country-wide compliancy requirements, which can be supported by Swivel's multi-factor authentication platform."
To support Swivel Secure's growth in the region, Dagmar Löw has been appointed as Channel and Sales Support Representative for DACH. Dagmar joins Swivel with over 20 years' experience in the IT industry. Within her new role, located in Munich, she will be responsible for driving sales of the Swivel authentication platform through optimising relationships with Swivel Secure's existing channel partners and recruiting new partners in the DACH region.
Speaking about Dagmar's appointment, Erik adds: "With Dagmar's specialist IT knowledge and in-depth understanding of Swivel's products, Dagmar is well positioned to support our growth plans in Europe."
Offering the widest range of user deployment options, according to Gartner, the Swivel platform offers the choice of mobile apps, SMS, OATH token and interactive voice response channels when full multifactor authentication is required. Swivel customers can also opt to utilise PINsafe, Swivel's unique, patented one-time-code extraction protocol. PINsafe combines the use of registered PINs with random ten digit security strings that are sent to the user via SMS, mobile app, telephone, or web. The user combines the PIN with the string in order to work out their unique one-time access code. This protocol puts the user right at the heart of Swivel's strong multifactor authentication process.
Established in 2000, Swivel is a pioneering global network security solutions provider. Its multi-factor authentication platform, underpinned by PINsafe, the company's patented one-time-code extraction technology, is recognised as a leading standard in authentication technology. Swivel's established user base includes major blue chip companies as well as SME and public sector organisations. Customers vary from UK NHS Trusts to multi-national logistics organisations, educational institutions, high street retailers, financial institutions and one of the world's largest IT hardware components manufacturers. Swivel is the only authentication technology accredited for Microsoft Office365, which offers primary support for a tokenless environment.
Swivel has an extensive worldwide network of channel partners supported by offices in the UK, US, Europe and Russia. It is a member of Marr T&T, the technology arm of the Marr Group, a global investment business.





Advertise your product/service here!