News


< Back
Security : Email/Messaging : Encryption :
StrikeForce Technologies is Awarded a Second Patent for its Keystroke Encryption Technology

Keystroke Encryption is Now Available to Protect Windows and Apple Computers, Apple & Android Smartphones, Tablets & Mobile Applications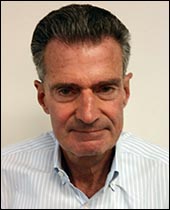 Mark Kay
CEO
StrikeForce Technologies


StrikeForce Technologies, Inc. (SFOR.QB), a company that specializes in Cyber Security for the prevention of Identity Theft and Data Breaches, announced that it has been granted its second patent for "Methods and apparatus for securing keystrokes from being intercepted between the keyboard and a browser", from the United States Patent Office (Patent No. 8,732,483).
"Being awarded our second patent for Keystroke Encryption is a big win for StrikeForce and the timing is perfect," said Mark L. Kay, CEO. "This second patent cements our position as the go-to company for anyone looking to deploy keystroke encryption to protect corporate data from being stolen due to keyloggers, which are considered the most dangerous type of malware. Additionally, it further strengthens our sales position while keylogging has become one of the top security issues for retailers, banks, health care providers, law firms, insurance companies and many others. The patent also strengthens our position in our continuing efforts to protect our patents through licensing and litigation."
"There are now over three billion computers and smart phones connected to the internet, and it's growing exponentially every day. Hackers and cyber-thieves know this and are taking advantage of the lack of strong encryption technologies available. That's why data breaches and identity theft have become the fastest growing crime in the world according to many experts. We see this as a tremendous opportunity for StrikeForce because our keystroke encryption technology can further be utilized to protect every one of these devices."
"The timing of this patent coincides perfectly with our recently announced two new mobile products (MobileTrust® & GuardedID® Mobile SDK), which include our newly patented keystroke encryption technology which are in their final stages of testing. StrikeForce has many interested potential clients for these mobile products in multiple industries ready to purchase once evaluations are completed. MobileTrust will be available soon to both consumers and corporations through Apple's App and Google's Play stores, to be followed by GuardedID Mobile SDK for the Apple and Android mobile application developer community. The development community will be able to build our one-of-a-kind Keystroke Encryption technology into their financial, healthcare and other mobile critical applications," says Mark L. Kay, CEO of StrikeForce.
About StrikeForce:
StrikeForce Technologies helps to prevent cyber security online. Its products help protect consumers and their families while banking and shopping online, and businesses in "real time" against data loss and breaches.





Advertise your product/service here!