News


< Back
Security : Malware : Ransomware :
Beware of CryptoWall Ransomware Now Taking Company Data Hostage

Digital Security Systems Can Reduce Data Loss Threat For $3000 to $5000 for Small to Midsized Businesses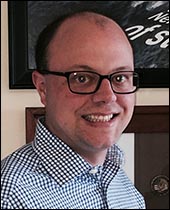 Michael Macho
Division President
BIS Computer Solutions


10 Ways to Safeguard Customer Privacy, Business Reputations From CyberAttacks
CEOs and business owners can no longer feel secure with just alarm systems and guards at their offices and warehouses.
"Even small to midsize businesses face a growing threat from hackers-- electronic safecrackers who can slip into their data vault without making a sound and loot critical information in seconds," warns Michael Macho, division president of BIS Computer Solutions of Los Angeles.
Hackers vary their attacks on companies and people. Currently, they are infecting computer systems with a software called CryptoWall Ransomware, a virus that sneaks in as an attachment and encrypts all data files so the user can't open them. "Thieves then demand a ransom, holding a company's computer system and its information hostage until it's paid," says Macho.
When corporate data is breached, it's not just the company suffering the loss, he maintains. "The privacy and personal information of their customers, employees, stockholders, vendors—virtually everyone they do business with—are victims of the theft."
The reputation of a company and its brand can be damaged as well, and any sized business is at risk, according to Macho.
The global publicity triggered by the brazen heist of Target's credit card customers at its 1,797 stores in the U.S. and on E-Bay's multi-million name customer-base should make senior managers and owners aware of the fallout of a cyber-attack.
While digital attacks on Fortune 500 companies grab headlines and shrewd hackers will still target them, smaller, privately owned companies are vulnerable, said the BIS executive. "Why? Because they usually do not have database security programs, policies and products in place."
Boss Must Understand Hacker Threat
There are data security solutions that cost between $3000 and $5000 and can be installed in a day, explains Macho. "But the boss must first understand his or her exposure and the consequences of a breach. It's as critical as understanding the accuracy of their accounting systems."
Protecting the corporate data does not disrupt a company's operations. The first step is a site evaluation where an IT security consultant 'walks' through a company's system looking for vulnerabilities, weak spots, viruses.
Based on their findings, explains Macho, the consultant recommends hardware and software needed to secure the system from penetration, viruses embedded by hackers and establishing a firewall. BIS often recommends the new Watchguard XTM 330 can be used as a 'next generation firewall' or as a 'unified threat management' device known as a network security appliance.
"Network security has never been more critical to the ability of organizations to operate successfully in today's business environment where their vital information is constantly exposed to global hackers," says Sandra Raygoza, Watchguard's channel account manager for the Southwest.
With a network security appliance in place, the company's software is either upgraded or, preferably, replaced with newer, more powerful protection. "Of all the anti-virus software programs on the market today, we usually recommend the new Malwarebytes Premium," says Macho.
At $25 a year, it is economical but not 100% impenetrable, he notes. "No database security program can totally protect a company but it can dramatically reduce the risk of a hacking."
10 questions to ask about safeguarding your company data
Is your business a sitting duck for hackers who want to steal your corporate data and customer information? Here are the top 10 critical data security questions to ask your IT Department to determine your vulnerability to a cyberattack.
When was the last time you updated your network security software including malware and anti-virus software?
Is your company Wi-Fi system secure?
Have you conducted a company security audit in the last six months?
Do you immediately disconnect a fired or disgruntled employee from access to your company database and do deep background checks on new employees?
Do you store and secure hard drives from old PCs and servers so they do not get into the wrong hands?
Do you encrypt your data and use multi-level passwords on your database?
Are you aware some insurance companies will lower premiums if you have secure data and a protected database?
Are you compliant with all your industry's compliance requirements?
Do you know how to determine if your data system has been infected or hacked?
Are your firewalls up and current and do you have a disaster plan in case cyber criminals break into your digital 'vault' and empty out your data and confidential information?
...and one extra, Is all of your crucial data backed up every day?
About BIS Computer Solutions
Based in La Crescenta, a Los Angeles suburb, BIS Computer Solutions creates customized software programs, applications and consulting to a variety of industries. A large emphasis of its operations are placed on security and infrastructure solutions, and protecting data.