News


< Back
Security : Cyber Attacks : Advanced Persistant Threat :
Arbor Networks Wins Gold for Best Overall IT Company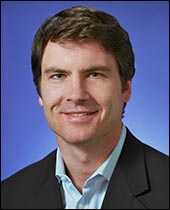 Matthew Moynahan
President
Arbor Networks


Arbor Networks, a leading provider of DDoS and advanced threat protection solutions for enterprise and service provider networks, announced that Network Products Guide, the industry's leading technology research and advisory guide, has chosen Arbor Networks as a Gold winner for Best Overall IT Company at the 9th Annual 2014 Hot Companies and Best Products Awards. Additionally, Arbor CloudSM won a Bronze award for Best New Product of the Year.
These industry and peer recognitions from Network Products Guide are the world's premier information technology awards honoring achievements and recognitions in every facet of the IT industry.
"It is very gratifying to see Arbor recognized in this way. We've worked really hard to expand beyond our DDoS roots to deliver an integrated platform of security solutions which can identify and block not only DDoS attacks, but complex and targeted attacks coming into or trying to leave an organization's distributed network, with tightly coordinated workflow, security analytics and forensics that bring context to massive amounts of data," said Arbor Networks President Matthew Moynahan. "As a result, Arbor has never had a stronger portfolio and that is due to the people behind our solutions, so we're thrilled with this recognition."
Gold Award: Best Overall IT Company of the Year
What separates Arbor Networks from other security vendors is how the company leverages its service provider footprint to benefit all customers. Arbor's Active Threat Level Analysis System, or ATLAS®, is a collaborative project with over 300 service provider customers who have agreed to share anonymous traffic data totaling 80Tbps. ATLAS is the world's largest globally-scoped threat analysis system. From this unique vantage point, Arbor is ideally positioned to deliver intelligence about DDoS, malware and botnets that threaten Internet infrastructure and network availability. Arbor customers enjoy a considerable competitive advantage through a unique combination of a micro view of their own network traffic combined with a macro view of global Internet traffic. This is a powerful combination of network security intelligence that is unrivaled today.
Bronze Award: Best New Product for Arbor Cloud
With Arbor Cloud, enterprises can now deploy best-practices defense in a single solution, with integrated multi-layered protection from the premise to the cloud. Arbor Cloud helps protect enterprises against a wide spectrum of DDoS attacks, including volumetric, application-layer, state-exhaustion (e.g. targeting firewall/IPS), blended and multi-vector DDoS attacks. The ease of use of the on-premise Pravail® Availability Protection System enables existing enterprise IT staff to maintain control of the mitigation, and gives them the ability to quickly alert the cloud when attacks reach a certain size that cannot be handled on premise.
About Network Products Guide Awards
As industry's leading technology research and advisory publication, Network Products Guide plays a vital role in keeping decision makers and end-users informed of the choices they can make in all areas of information technology. You will discover a wealth of information and tools in this guide including the best products and services, roadmaps, industry directions, technology advancements and independent product evaluations that facilitate in making the most pertinent technology decisions impacting business and personal goals. The guide follows conscientious research methodologies developed and enhanced by industry experts. To learn more, visit www.networkproductsguide.com
About Arbor Networks
Arbor Networks, Inc. helps secure the world's largest enterprise and service provider networks from DDoS attacks and advanced threats. Arbor is the world's leading provider of DDoS protection in the enterprise, carrier and mobile market segments, according to Infonetics Research. Arbor's advanced threat solutions deliver comprehensive network visibility through a combination of packet capture and NetFlow technology, enabling the rapid detection and mitigation of malware and malicious insiders. Arbor also delivers market-leading analytics for dynamic incident response, historical analysis, visualization and forensics. Arbor strives to be a "force multiplier", making network and security teams the experts. Our goal is to provide a richer picture into networks and more security context - so customers can solve problems faster and help reduce the risk to their business.


To learn more about Arbor products and services, please visit our website at arbornetworks.com. Arbor's research, analysis and insight, together with data from the ATLAS® global threat intelligence system, can be found at the ATLAS Threat Portal.