News


< Back
Security : Cyber Policy : :
Threat Centered Operational Risk Management

Agiliance Hosts Executive Leadership Forum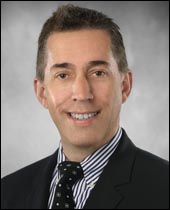 Joe Fantuzzi
President and CEO
Agiliance


Agiliance, Inc., the Big Data Risk Company and leading independent provider of integrated solutions for Operational and Security Risk programs, has announced that it will hold its next Executive Leadership Forum on August 6, 2014 at the Executive Conference Center in New York City. The event brings together leading C-Level practitioners and solution providers in operational and security risk management from both the private and public sector.

Agiliance Executive Leadership Forum events have been held annually since 2010 to foster collaboration and dialog among risk experts navigating a fast-changing landscape. This year's event focuses on Threat Intelligence, Response, and Remediation; Big Data Analytics in Risk Management; and Regulatory Mandates and Trends in Operational, IT, Vendor, as well as Cyber / Cloud Risk Management.

Confirmed presenters are current and former executives at Visa, Splunk, bwin AG, the Prudential Insurance Company of America, the Central Intelligence Agency, and the National Institute of Standards and Technology, among others.

Previous Agiliance Executive Leadership Forum events focused on Cyber Security Legislation, Enterprise Risk Modeling, Global Financial Regulations, Global Cloud Risk Management, and Building Trust with Mobile Devices, as well as a Risk-Based Approach to Security. Past guest speakers included risk experts from BP, Exelon Corporation, DNB ASA, Deloitte, Fiserv Corporation, Gartner, Oracle, SecureForce (a BRTRC Company), Sidley Austin LLP, and Savvis Corporation.

About Agiliance

Agiliance, the Big Data Risk Company, is the leading independent provider of integrated solutions for Operational and Security Risk programs. Agiliance is automating how Global 2000 companies and government agencies continuously monitor big data for risks across financial, operations, and IT domains to increase operational efficiency and orchestrate incident, threat, and vulnerability actions in real time.

RiskVision customers demonstrate automation use cases within 30 days on-demand, and within 60 days on-premise, made possible by a configurable platform and applications, broad library of technology integrations, and vast domain and regulatory content. RiskVision scales with businesses, effectively managing assets, data, people, and processes to achieve 100 percent risk and compliance coverage. Its real-time risk analysis leads to optimized business performance and better investment decisions. For more information, please visit www.agiliance.com.





Advertise your product/service here!