News


< Back
Security : Email/Messaging : Encryption :
Digital Disaster Program Encourages Businesses to Get Prepared

Florida Chamber member extends free emergency email protection service to companies facing natural disasters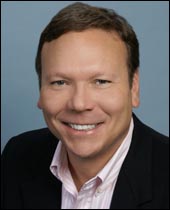 Michael Murdoch
CEO and President
AppRiver


AppRiver has made available its Digital Disaster Preparedness Program, a service designed to protect and preserve email traffic, free to those organizations facing imminent natural disasters such as a hurricanes or flooding.

"This service was designed to protect business email during an outage and help companies get up and running again as quickly as possible," said Michael Murdoch, CEO, AppRiver. "Email is critical and a business shouldn't have to lose important messages even in the midst of a natural disaster."

So what exactly is the Digital Disaster Program? The cloud-based service averts email downtime by redirecting an organization's email to one of AppRiver's secure data centers in the event of a natural catastrophe. Once the danger passes and connectivity is restored, AppRiver will forward all outage-period email back to the company's server, free of charge.

Florida knows the impact of catastrophic weather all too well – the impact on families and businesses can be devastating. Recent Tropical Storm Arthur created difficulties for businesses across the entire southeast coast. Earlier this year, flooding in Florida's Panhandle also saw businesses facing severe issues with work continuity.

"A program like AppRiver's can revolutionize a business' ability to prepare for a storm," said Blake Gehres, Chief Technology Officer of the Florida Chamber of Commerce. "We know all too well what a storm means for our state – lost jobs, sometimes lost lives, damaged property and more. AppRiver's program allows businesses the ability to take one more step to ensure business continuity."

Registration is simple and typically takes less than 10 minutes to complete. Businesses simply contact AppRiver to receive step-by-step instructions for redirecting their email to AppRiver's secure servers. Almost immediately thereafter, AppRiver will begin monitoring the company`s server activity. When AppRiver detects a loss in connectivity with the email server, its service will begin queuing the business' incoming messages in one of its own securely located data centers until the participant's servers are able to receive email again. For this reason, many companies have come to view this free service as an essential item on their disaster preparation checklist.

"We are very proud of our partnership with AppRiver," said Gehres. "Their innovation has helped many Florida businesses and Chambers like us and we encourage everyone to look into their program. It can make a difference when it matters the most."

For more information

About AppRiver
AppRiver is a Software-as-a-Service (SaaS) provider offering award-winning email and Web security solutions to businesses of all sizes. Understanding the need to protect networks from today's increasingly complex IT threats, AppRiver offers businesses a comprehensive, yet affordable subscription-based solution that incorporates the latest spam and virus protection, email encryption and Web security on the market. In addition, the company provides a complete managed service for Microsoft Exchange, as well as a bundled Office 365 solution. Since its inception, AppRiver has sustained an impressive 93% customer retention rate while growing its customer base to more than 47,000 companies and over 8 million mailboxes worldwide. The company maintains offices in Gulf Breeze, FL, Austin, TX, Atlanta, GA, Barcelona, Spain and Lupfig, Switzerland, and is led by an Ernst & Young Florida Entrepreneur of the Year award winner.

The Florida Chamber of Commerce
Established in 1916 as Florida's first statewide business advocacy organization, the Florida Chamber of Commerce is the voice of business and the state's largest federation of employers, chambers of commerce and associations aggressively representing small and large businesses from every industry and every region. The Florida Chamber works within all branches of government to affect those changes set forth in the annual Florida Business Agenda, and which are seen as critical to secure Florida's future. The Florida Chamber works closely with its Florida Political Operations and the Florida Chamber Foundation.





Advertise your product/service here!