News


< Back
Security : Technology : Information Systems :
Cybersecurity Revised

Enterprise Sentry Delivers Unified Critical Infrastructure Protection across Cyber, OT / SCADA and Physical Security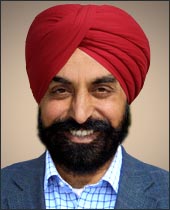 Jasvir Gill
Founder and CEO
AlertEnterprise


AlertEnterprise, has, announced the first proven IT-OT (Operational Technology) Security Convergence Platform at Gartner Security & Risk Management Summit. Now operating in high security environments, the Enterprise Sentry offering meets Gartner's rigorous definition of Cybersecurity revised to include IT Security, OT Security and Physical Security.
Organizations are conditioned to respond to incidents along departmental lines. This silo approach leaves wide gaps open for malicious actors to opportunistically create blended threats across the domains of cyber security, physical security and operational systems, thereby defeating exiting security and controls.
Enterprise Sentry™ delivers security intelligence for fast, informed response to security breaches across multiple domains: IT security, physical access to facilities and assets; and operational technology like SCADA or Industrial Control Systems. By consolidating cyber, human and asset intelligence, Enterprise Sentry delivers unmatched ability to the SOC (Security Operations Center) to (1) correlate threats that extend beyond IT and across the enterprise and (2) deliver smart decision support to security teams for the most rapid response to unfolding events, mitigating their impact, and sometimes preventing incidents altogether.
Mark Weatherford, a Principal at the Chertoff Group and the former Deputy Undersecretary for Cybersecurity at the US Department of Homeland Security, notes that "critical infrastructure like Utilities, Oil and Gas, Chemicals, and Transportation all manage large geographically dispersed operating assets. Until now it has been impossible for organizations to simultaneously capture, correlate and comprehend the vast number and types of threats, both physical and cyber in all locations".
Jasvir Gill, Founder and CEO of AlertEnterprise adds that, "Enterprise Sentry delivers comprehensive awareness of single and blended threats, creating a virtual command and control center able to initiate informed response and fast action".
Enterprise Sentry features include built-in risk scoring by role, for employees and contractors, as well as asset risk for high-value assets and underlying systems. Additionally, machine learning features assist with assimilating behavior patterns and delivering split-second detection of anomalies. Built-in support for big data components like SAP HANA and Hadoop ensures real-time correlation of signals across complete data sets from disparate threat intelligence sources.
About AlertEnterprise
AlertEnterprise delivers security convergence solutions for corporate and critical infrastructure protection. AlertEnterprise solutions analyze and correlate risks across IT systems, physical access control systems, and industrial control systems to deliver situational intelligence, incident management, informed response and automated compliance. AlertEnterprise enables identity and access management functions for security to be uniformly applied across the domains of IT, physical security and plant industrial control systems.