News


< Back
Security : Technology : Network : Training
Appsense Offers Virtualization Certification

Helps Expand Channel Partner Virtualization Practices and Creates Added Service and Revenue Streams For Platinum Partners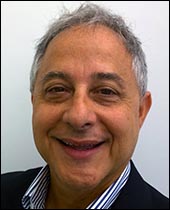 Jim Airdo
AVP of Professional Services and Channel
AppSense


AppSense, a leading provider of enterprise workspace management solutions, has announced a multi-level Education and Sales Certification Channel Program and the creation of channel-managed Authorized Training Centers. Both initiatives will help AppSense Channel Partners grow their sales, consulting and revenue opportunities across enterprise workspace and virtualization markets.
The Education and Sales Certification Program comprises three certification levels - AppSense Certified Administrator, AppSense Certified Expert, and the AppSense Certified Architect. Channel partners completing this program will be certified and expert at consulting, architecting and supporting AppSense work space management environments that are fully integrated with Citrix and VMWare.
"Cloud, virtualization, and mobility initiatives are forcing many of our customers and prospects to re-architect their IT. The myriad of device platforms, operating systems, hypervisor choices, and desktop and application virtualization options are driving many to seek assistance from experts like DynTek." Said Grant Nadell, Managing Director, DynTek Service Inc. "AppSense technology, along with these new education and training programs, will help to unlock these and other opportunities, shorten the customers' time to value, and help DynTek to deliver a more robust and seamless user experience for our customers."
The company has also launched AppSense Authorized Training Centers that select AppSense Platinum Partners will be authorized to manage. As well as generating revenue from customer training services, these centers will provide the means to get deeper into customer IT ecosystems and create cross and upselling opportunities.
Jim Airdo AVP of Professional Services and Channel for AppSense said, "Our market expansion strategy is predominantly channel focussed so creating an environment for mutual success is vital. By providing partners the means to better service customers through end to end solutions - from opportunity, to design and architecture, services and support, and integration - we increase their market and revenue potential."
About AppSense
AppSense is a leading provider of enterprise workspace management solutions that enable productive, secure workforces across desktop and mobile environments. The AppSense workspace management suite has been deployed by over 3,200 customers worldwide with over 7 million endpoints under management. Our solutions including DesktopNow, MobileNow and DataNow increase end-user productivity while reducing IT complexity and costs. The company is headquartered in Sunnyvale, CA with offices around the world.