News


< Back
Security : Technology : Identity and Access Management :
Learn How to Apply Intelligence to Identity Governance

Aflac CISO Tim Callahan and Courion Executives to Share Experience and Expertise at Influential Conference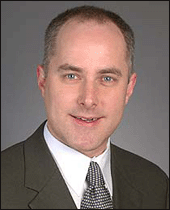 Brian Milas
Cheif Technology Officer
Courion


Courion, the market leader in intelligent identity and access management, will be featured in two presentations and a workshop at the upcoming Cloud Identity Summit at the Monterey Conference Center in Monterey, California from July 19th to the 22nd.

On Saturday July 19th from 1:30 to 4:30 p.m. P.S.T., Courion Chief Technology Officer Brian Milas and Solutions Consultant Jason Mutschler will conduct a three-part workshop titled, "Identity and Access Intelligence." The workshop will focus on how intelligent identity and access management can complement traditional perimeter security measures to provide a more robust ability to deter and detect a breach. The workshop will review how an Identity and Access Intelligence (IAI) analytics solution can help diagnose access risk in any organization and be used to develop an actionable remediation plan to reduce access risk.

On Monday, July 21st from 12:30 to 12:55 p.m. P.S.T., Tim Callahan, CISO of Aflac and a Courion customer, will discuss, "Aflac: An Intelligent Approach to IGA." Tim will discuss how Aflac leverages intelligent IAM to recast its security posture from a reactive stance reliant on periodic reviews to a proactive model enabled by constant monitoring and continuous process improvement. He will share tactics to reduce real and regulatory risk while improving security operations efficiency and the business user experience.

Also on Monday July 21st, Kurt Johnson, Vice President of Strategy for Courion, will present "Identity Therapy: Surviving the Explosion of Users, Access and Identities" from 1:00 to 1:25 p.m. During this session, Kurt will describe how, despite an ever-expanding universe of identities and access points on premise and in the cloud, you can still provide access without increasing risk or compromising compliance. His session will explore how the next generation of intelligent IAM enhances traditional provisioning and governance with continuous monitoring and rich analytics so that access risk vulnerabilities can be identified and remediated.

The Cloud Identity Summit brings together corporate leaders and industry experts in identity and security. The influential industry-led event focuses on identity management in an era of cloud, virtualization and mobile devices and features sessions appropriate for CIOs and CISOs as well as IT security directors and managers.

Courion has been recognized as a leader by Gartner, Inc. in its Magic Quadrant for Identity and Governance Administration and as a leader in product features, innovation and market reach by KuppingerCole in its 2014 Leadership Compass for Identity Provisioning. Courion Access Insight® has been recognized as the market leading identity analytics solution by media outlets such as DataWEEK, Network Products Guide and Info Security Products Guide.

About Courion

Courion is the market leader in Identity and Access Management (IAM), from provisioning to governance to Identity and Access Intelligence (IAI). Many of the world's largest enterprises and organizations rely on Courion's solutions to confidently provide open and compliant access to thousands of employees while protecting critical company data and assets from unauthorized access. Courion has offices and operations in the USA, Europe, Middle East and Asia.





Advertise your product/service here!