News


< Back
Security : Email/Messaging : Encryption :
AppRiver Comes to Barcelona

Cloud security services driving customer demand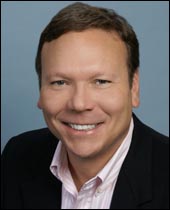 Michael Murdoch
CEO and President
AppRiver


Demand for cloud-based security services remains high for businesses looking to outsource IT skills, reduce costs and comply with security regulations. A recent Gartner survey on security spending shows that European firms plan to increase their consumption of cloud services during the next 12 months, with 74 percent of respondents rating email security as their top priority among those services. "Business in Europe has grown steadily since 2012, when we opened our EMEA headquarters in Switzerland"

"The value of hosted services is considerable in terms of capital and operational cost reduction," said Michael Murdoch, CEO, AppRiver. "Customers can onboard services at their own pace and scale as need dictates while maintaining a predictable monthly billing cycle."

Consumers in Europe, Middle East and Africa (EMEA) seem to agree as the market is now one of the largest in the world for IT spending, accounting for roughly 22 percent of purchases in the $3.7 trillion global market, according to recent reports.

"Business in Europe has grown steadily since 2012, when we opened our EMEA headquarters in Switzerland," said Murdoch. "Companies are looking for top-notch security products to meet their unique business and technology needs. This office will help us deliver those solutions while providing local access to our award-winning customer service, 24 hours a day, every day."

Founded in 2002, AppRiver protects more than 47,000 businesses around the globe from today's most sophisticated IT threats. The company's cloud-based security suite includes email hosting, email security, archiving, encryption and Web protection services. SecureSurf™, one of the newest additions to the AppRiver portfolio, is a comprehensive and cost-effective solution for Web-based malware. All services come with a 30-day free trial and are backed by AppRiver's signature Phenomenal Care™.

"While AppRiver's U.S.-developed technology solutions can be leveraged in any international market, it's important for our European customers to know that solutions are deployed from our data center in Switzerland," explains Murdoch. "We understand that privacy matters. So we went the extra mile to ensure that our products are in compliance with the Swiss Federal Act on Data Protection (DPA) and the European Union's Data Protection Directive 95/46/EC."

Swiss data centers have long had a reputation for being some of the safest in the world. AppRiver's Zurich West Data Centre has been awarded Uptime Institute's Tier III Design Certification and is certified in accordance with ISO 27001 Information Security and ISO 50001 Comprehensive Energy Management.

About AppRiver

AppRiver is a Software-as-a-Service (SaaS) provider offering award-winning email and Web security solutions to businesses of all sizes. Understanding the need to protect networks from today's increasingly complex IT threats, AppRiver offers businesses a comprehensive, yet affordable subscription-based solution that incorporates the latest spam and virus protection, email encryption and Web security on the market. In addition, the company provides a complete managed service for Microsoft Exchange, as well as a bundled Office 365 solution. Since its inception, AppRiver has sustained an impressive 93% customer retention rate while growing its customer base to more than 47,000 companies and 8.5 million mailboxes worldwide. The company maintains offices in Florida, Georgia, Texas, New York, Switzerland and Spain, and is led by an Ernst & Young Florida Entrepreneur of the Year award winner.





Advertise your product/service here!