News


< Back
Security : Cyber Attacks : Advanced Persistant Threat :
2014 Most Volumetric DDoS Attacks Ever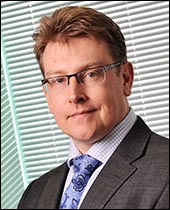 Darren Anstee
Director of Solutions Architects
Arbor Networks


Arbor Networks Inc., a leading provider of DDoS and advanced threat protection solutions for enterprise and service provider networks, just released global DDoS attack data derived from its ATLAS threat monitoring infrastructure. The data shows an unparalleled number of volumetric attacks in the first half of 2014 with over 100 attacks larger than 100GB/sec reported.
ATLAS is a collaborative partnership with nearly 300 service provider customers who share anonymous traffic data with Arbor in order to deliver a comprehensive, aggregated view of global traffic and threats. ATLAS collects statistics that represent 90TB/sec of Internet traffic and provides the data for the Digital Attack Map, a visualization of global attack traffic created in collaboration with Google Ideas.
1H 2014 ATLAS key findings:
1H 2014 saw the most volumetric DDoS attacks ever, with more than 100 events over 100GB/sec reported so far this year
At the mid-point of 2014, 2x the number of events over 20GB/sec have been reported, as compared to all of 2013
The largest reported attack in Q2 was 154.69GB/sec, down 101% from Q1 2014. This was an NTP reflection attack targeting a destination in Spain.
NTP reflection attacks are still significant, but size and scope is down versus Q1 2014. Average NTP traffic volumes are falling back globally, but still not back to the levels of November 2013 (pre the start of NTP attack proliferation)
Q2 2014 saw fewer very large attacks – with average attack size down by 47% compared to Q1 2014
"Following on from the storm of NTP reflection attacks in Q1 volumetric DDoS attacks continued to be a problem well into the second quarter, with an unprecedented 100 attacks over 100GB/sec reported so far this year. We've also already seen more than twice the number of attacks over 20GB/sec than we saw in the whole of last year," said Arbor Networks Director of Solutions Architects Darren Anstee. "The frequency of very large attacks continues to be an issue, and organizations should take an integrated, multi-layered approach to protection. Even organizations with significant amounts of Internet connectivity can now see that capacity exhausted relatively easily by the attacks that are going on out there."
About Arbor Networks
Arbor Networks, Inc. helps secure the world's largest enterprise and service provider networks from DDoS attacks and advanced threats. Arbor is the world's leading provider of DDoS protection in the enterprise, carrier and mobile market segments, according to Infonetics Research. Arbor's advanced threat solutions deliver complete network visibility through a combination of packet capture and NetFlow technology, enabling the rapid detection and mitigation of malware and malicious insiders. Arbor also delivers market leading analytics for dynamic incident response, historical analysis, visualization and forensics. Arbor strives to be a "force multiplier," making network and security teams the experts. Our goal is to provide a richer picture into networks and more security context - so customers can solve problems faster and reduce the risk to their business.





Advertise your product/service here!