News


< Back
Security : Identity Theft : Law Enforcement : Training
Identity Theft Training 10,000 Law Enforcement Agents

Milestone Training in Wyoming Marks Successful Partnership between the FBI-Law Enforcement Executive Development Association (FBI-LEEDA) and LifeLock, Inc.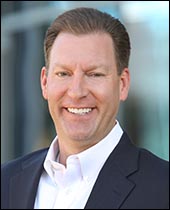 Todd Davis
Chairman and CEO
LifeLock


LifeLock, Inc. (NYSE: LOCK), an industry leader in proactive identity theft protection, and the FBI-Law Enforcement Executive Development Association (FBI-LEEDA) has announced a milestone in identity theft training for law enforcement: training has now been completed in every state, as marked by an interactive educational summit last week in Cheyenne, Wyoming, the fiftieth state.
Approximately 16.6 million persons or 7% of all U.S. residents age 16 or older, were victims of one or more incidents of identity theft in 2012.[1] The partnership with FBI-LEEDA allows LifeLock to teach law enforcement agents how to identify and respond to this crime through a series of free training sessions.
The program covers a range of identity theft topics, including relevant laws, identity theft through sophisticated technology, identity theft awareness and protection strategies, databases to assist in investigations and investigative strategies. The program's instructors are sworn law enforcement officials in the field of identity theft detection and recognized nationally for their expertise. Fraud investigators from various financial institutions also participate in the program, sharing information, techniques and building alliances between the public and private sectors.
"Training law enforcement about identity theft in all 50 states demonstrates just how relevant identity theft is for law enforcement all over the country," said Charles "Skip" Robb, Executive Director for FBI-LEEDA. "Education is core to law enforcement's ability to combat this ever-evolving and growing crime."
Since October 2008, the series has reached most major metropolitan cities across the country, including New York, Dallas, Miami, Boston, Denver, Atlanta, Chicago, Philadelphia, Detroit, and San Francisco. To date, the course has reached more than 10,000 law enforcement officials representing more than 3,500 agencies. Summits are open only to law enforcement, including chiefs, sheriffs, investigative supervisors, fraud unit investigators, patrol officers, community policing personnel, special agents, and elected officials.
"Our partnership with FBI-LEEDA allows us to address identity crime from one more angle," said Todd Davis, Chairman and CEO of LifeLock. "We saw an opportunity to apply our knowledge of this cutting-edge crime by joining forces to provide education, and we're proud to have reached this milestone of training in every state in the country."
About LifeLock
LifeLock, Inc. (NYSE: LOCK), is a leading provider of proactive identity theft protection services for consumers and fraud and risk solutions for enterprises. LifeLock's threat detection, proactive identity alerts, and comprehensive remediation services provide peace of mind for consumers amid the growing threat of identity theft. Leveraging unique data, science and patented technology from ID Analytics, Inc., a wholly-owned subsidiary, LifeLock offers identity theft protection that goes significantly beyond credit monitoring. As part of its commitment to help fight identity theft, LifeLock works to train law enforcement and partners with a variety of non-profit organizations to help consumers establish positive habits to combat this threat.
---
[1] "Victims of Identity Theft, 2012," Department of Justice, 2013.





Advertise your product/service here!