News


< Back
Security : Continuous Monitoring : :
Tripwire Adds Security Analytics Focus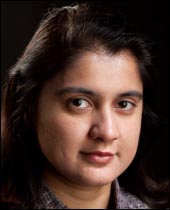 Rekha Shenoy
VP of Corporate Development
Tripwire


Tripwire, Inc., a leading provider of advanced threat, security and compliance solutions, has announced an expansion of its Technology Alliance Partner (TAP) program. The expansion is focused on security analytics. The program is designed to allow a wide variety of vendors to collaborate with Tripwire on the delivery of innovative security analytics solutions that correlate and distill multiple sources of security data into actionable intelligence.

Most organizations capture and analyze only small slices of the information security data they collect. Network logs, Security Information and Event Management (SIEM) tools, identity management and vulnerability management technologies each produce rapidly changing data in widely disparate formats, which presents a significant analysis challenge.

Despite the challenges in normalizing and correlating such a diverse and dynamic range of sources, organizations that leverage security analytics dramatically expand their network visibility and develop a much deeper understanding of their security risks. Security analytics can detect anomalous behavior in a timely fashion, expand situational awareness of conditions conducive to security breaches, and can recommend and automate corrective action. Security analytics can also be used to analyze long term trends and perform root cause analysis to help identify risk and predict future threats.

"To discover and thwart complex threats, organizations need to collect and analyze large volumes of data. The use of security analytics for this purpose will transform information security," said Charles Kolodgy, research vice president for IDC. "However, to realize the significant benefits offered by security analytics requires an agile approach that can dynamically perform risk assessments utilizing data from multiple tool sets."

Tripwire has partnered with a variety of leading security analytics vendors including, Brinqa, LockPath, Risk I/O and FireMon to deliver the critical system state data necessary to power analytics. With this intelligence, organizations can detect, investigate and remediate vulnerabilities and indicators of compromise quickly before they impact critical business assets.

Tripwire data combines precise change, event and policy information necessary to power security analytics, delivering:
Greater visibility through contextual data that makes it possible to identify threats affecting business critical assets.
Powerful, centralized reports designed to quickly reveal attack indicators.
Actionable intelligence through data visualization, enabling security teams to prioritize alerts and respond appropriately to threats.
Flexibility through a broad library of security and compliance policies that harden configurations.
"Big data analytics is the key to next generation security intelligence programs," said Rekha Shenoy, vice president of corporate development for Tripwire. "Analytics informed by rich intelligence about asset state, context and vulnerability can automate many risk assessments and threat detection processes. This, in turn, reduces reaction times to threats. This powerful combination helps organizations save time and resources and empowers informed decision making."

About Tripwire

Tripwire is a leading provider of advanced threat, security and compliance solutions that enable enterprises, service providers and government agencies to confidently detect, prevent and respond to cybersecurity threats.
Tripwire solutions are based on high-fidelity asset visibility and deep endpoint intelligence combined with business-context and enable security automation through enterprise integration. Tripwire's portfolio of enterprise-class security solutions includes configuration and policy management, file integrity monitoring, vulnerability management and log intelligence.





Advertise your product/service here!