News


< Back
Security : Password : Password Manager : Enterprise
Password Safe Integration

BeyondTrust Overhauls Enterprise Password Manager, Bolsters Privileged Account Management Portfolio to Meet Evolving Customer Needs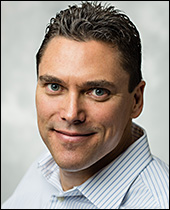 Brad Hibbert
VP of Product Strategy and Operations
BeyondTrust


BeyondTrust, the security industry's innovative provider of Privileged Account Management and Vulnerability Management solutions, has announced the unveiling of its completely revamped enterprise password manager, PowerBroker Password Safe. Redesigned to meet the requirements of today's enterprise environment, the new version is fully integrated into the BeyondInsight IT Risk Management Platform. This makes it easy for customers to leverage Password Safe as a standalone privileged password management solution, and then easily activate additional privilege and vulnerability management modules as their requirements evolve. The result is a single, contextual lens through which IT and security teams can view and address both user and asset risks.
According to Verizon's 2014 Data Breach Incident Report, more than 66% of all digital attacks on a business are related to mishandled, misplaced or otherwise compromised credentials. As Verizon's senior analyst and co-author of the report, Jay Jacobs, puts it, "To go in with authenticated credentials opens a lot more avenues, obviously. You don't have to compromise every machine. You just log in."
The new release delivers new and updated enterprise-class privileged password management capabilities, including:
Asset and Account Discovery: delivers enterprise-wide visibility and control by identifying and profiling systems and accounts to bring under management
Dynamic Rules and Asset Groupings: streamlines management of large environments
Data Warehouse: enables historical correlation, trending and analysis of key metrics for audit and compliance needs
Password Age Report: enables customers to identify stale passwords that could be in possession of former employees, partners or other stakeholders
Role-Based Access Control (RBAC): supports a lightweight, self-service portal for requesting password access, managing requests, and replaying recorded sessions
As shared by analyst firm Frost & Sullivan, "BeyondTrust PowerBroker Password Safe is a solid tool for the secure procurement and dissemination of passwords. The ability to run network scans helps an IT department reconfigure the password [safe] as needed. Lightweight software helps with the transitions between servers and clients, and smartrules allow groups of assets to be profiled, accessed and analyzed for compliance and threat assessment. Account and password access, as well as password management procedures, mitigate the chance of man-in-the-middle attacks."
Included standard with version 5.2, BeyondInsight extends Password Safe's robust access control and session monitoring capabilities with best-in-class discovery, reporting and analytics capabilities. This combination enables operations teams to:
Discover all known and unknown assets, shared accounts, and service accounts
Bring discovered assets and accounts under Password Safe management
Analyze password ages and proactively report policy violations
Dynamically set permissions for managed accounts
Manage checkout workflow with connectivity to managed systems through native desktop tools, via protocols such as RDP & SSH
Record privileged sessions via a proxy session monitoring service
Automatically change passwords for domain, local and service accounts
The solution delivers comprehensive password management coverage across diverse environments, including desktops, servers, applications, databases and network devices. Password Safe even simplifies traditionally challenging tasks, such as managing privileged passwords for service accounts, between applications (A2A), and to databases (A2DB)
"You don't need to look any further than the recent security scares such as 'Heartbleed' or one of the many high profile data breaches to recognize that there continues to be password security challenges that affect enterprises of all sizes," said Brad Hibbert, VP of Product Strategy and Operations, BeyondTrust. "By significantly revamping Password Safe and integrating in into our BeyondInsight IT Risk Management platform, we are providing organizations the flexibility to have the type of cross-departmental business context intelligence that they need to carry out their true privileged account management endeavors."
PowerBroker Password Safe is generally available. For more information about PowerBroker Password Safe.
About BeyondTrust
BeyondTrust empowers security-conscious organizations with Context-Aware Security Intelligence, delivering Privileged Account Management and Vulnerability Management solutions that reduce IT security risks and simplify compliance reporting across heterogeneous IT environments.
Our customers not only mitigate user-based risks arising from misuse of system or device privileges, but also identify and remediate asset vulnerabilities targeted by cyber-attacks. As a result, they address both internal and external threats, while making every device – physical, virtual, mobile and cloud – as secure as possible. BeyondTrust solutions are unified under the BeyondInsight IT Risk Management Platform, which provides IT and security teams a single, contextual lens through which to view user and asset risk.
More than half of the companies listed on the Dow Jones Industrial Average rely on BeyondTrust to secure their enterprises. Customers include 8 of the world's 10 largest banks, 8 of the world's 10 largest aerospace and defense firms, and 7 of the 10 largest U.S. pharmaceutical companies, as well as renowned universities across the globe.





Advertise your product/service here!