News


< Back
Security : Policy Management : Network :
SHARE in Pittsburgh For All Career Levels

More than 500 sessions scheduled for Aug. 3-8 at the Donald L. Lawrence Convention Center.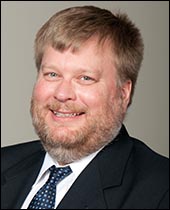 Brian Peterson
President
SHARE


More than 1,200 mainframe professionals will gather Aug. 3-8 to participate in over 500 technical sessions covering areas such as Linux systems management, security and compliance, and z/OS systems programming at SHARE in Pittsburgh.
Expert-led presentations include "Real Life Cybercrime from the Trenches: Ask the Experts," "What's Happening to the Mainframe? Mobile? Social? Cloud? Big Data?" and "The Reality of Rehosting."
The zNextGen track will focus on developing the skills that young enterprise IT professionals need to succeed in today's mainframe environment. Topics include "Introduction to MQ [z/OS & Distributed]," "Introduction to Mainframe Networking" and "Introduction to GTF Trace—Swiss Army Knife in the MVS Professional's Toolbox." In addition to the sessions on the zNextGen track, emerging professionals can build their knowledge through entry-level primers such as "Linux for Beginners Hands-On Lab," "Introduction to REXX Workshop" and "Introduction to Virtualization."
For attendees with advanced experience levels, SHARE in Pittsburgh will offer sessions focused on processor consumption, z/OS virtual storage debugging, performance monitoring and more. SHARE provides one of the few opportunities for senior level technicians to enhance their technical skills by learning from the experiences of other professionals at their level.
SHARE in Pittsburgh will also be the premier place to learn the latest details about IBM's new mainframe-focused products, including fresh cloud offerings, mobile solutions and Hadoop for Linux on System z.
"SHARE in Pittsburgh will deliver information on a broad spectrum of topics at various levels of depth. Our content is uniquely designed to enrich enterprise IT professionals of all experience levels," said SHARE President Brian Peterson. "Those who participate can look forward to learning from highly talented industry experts as well as their peers with a broad range of backgrounds. SHARE in Pittsburgh gives attendees a chance to benefit from the real-world experiences of real-world leaders."
If you're unable to attend SHARE in Pittsburgh, participate virtually through SHARE Live! More than two-dozen sessions, including "Security Challenges in the 21st Century: The Target Breach," "Change You Can Believe In: Every Change Is an Outage Waiting to Happen..." and "z/OS Connect: Opening up z/OS Assets to the Cloud and Mobile Worlds" will be available through the webcast. Visit www.SHARE.org/PittsburghLive for the schedule and more information about registration. The package also includes six months of on-demand access to recorded sessions.
SHARE in Pittsburgh is open to both members and nonmembers. Visit SHARE.org for more information about registration and fees. One-day passes as well as group rates are available.
About SHARE Inc.
SHARE is an independent volunteer-run information technology association that provides education, professional networking and industry influence. Since 1955, SHARE has enabled IT professionals to achieve business results through a combination of credible, relevant programs and peer opportunities.