News


< Back
Security : Thought Leader : :
Challenging Today's Approach to IT Security

Inaugural eBook Provides Practical Guidance on How to Balance the Benefit and Risk of IT Contractors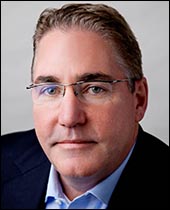 Paul Brady
CEO
ObserveIT


ObserveIT, a pioneer in user activity monitoring, has announced the first eBook in its series titled, "Strangers in Your Servers: Make Working with IT Contractors More Secure," which examines critical security challenges facing IT organizations today. The full series includes three eBooks that challenge today's approach to IT security, while providing practical and expert guidance on how to improve a company's ability to detect and rapidly respond to security threats.

"Although many companies benefit greatly by using IT contractors and third-party vendors, the risks associated with granting them privileged access poses a serious threat to sensitive customer and financial corporate data," said Paul Brady, CEO, ObserveIT. "Today, nearly nine out of 10 data breaches exploit remote access channels because IT teams can't see what users are doing once they login. Gaining intelligence on actual user activity is the difference between a successful vendor relationship and one that puts your company at risk."

"Strangers in Your Severs," addresses current security shortcomings and provides advice on best practices to help IT management understand what all privileged users, both contracted and internal, are doing while on a company's systems. The eBook provides examples and solutions for how organizations can leverage the business and financial benefits of remote vendors while mitigating the associated threats.

ObserveIT will host an interactive webinar on Wednesday, August 12, 2014 at 1:00 p.m. EDT that will delve deeper into the eBook's findings and allow participants to interact with the ObserveIT's technology leaders.

Click here to register for the event and receive a complimentary copy of ObserveIT's eBook, "Strangers in Your Servers: Make Working with IT Contractors More Secure."

About ObserveIT
ObserveIT is pioneering a new approach to IT security through its user activity monitoring solution. The solution enables companies to benefit from open and increasingly third-party-reliant business environments without compromising their intellectual property or business data. ObserveIT captures all privileged user activity and converts it into a video playback that is easy for security personnel to review and understand. The solution then turns the video recordings into machine data that it uses to detect threats, accelerate forensic analysis and rapidly respond to security incidents.

ObserveIT is currently in use in more than 1,000 corporations in 70+ countries.





Advertise your product/service here!