News


< Back
Security : Data Management : Privacy :
Protect Data in the Cloud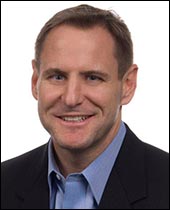 Chris Cesio
VP of Business Development and Alliances
Skyhigh Networks


Skyhigh Networks, the Cloud Visibility and Enablement Company, has announced a collaboration with SafeNet to deliver flexible and secure key management solutions to protect corporate data in the cloud. By working together, Skyhigh Networks and SafeNet enable enterprises to leverage on-premise or cloud-based models for encrypting data while retaining full control of their encryption keys, thereby meeting their corporate and regulatory compliance requirements. The cloud-based model for data security provides immediate scale, minimizes network latency, and avoids the expensive upfront investment and limits of on-premise deployments.
"More and more organizations are asking to encrypt their data in business-critical SaaS applications such as Salesforce, ServiceNow, and Microsoft Office 365 with customer-managed keys," said Chris Cesio, vice president of Business Development and Alliances, Skyhigh Networks. "Through integration with SafeNet's leading key management solutions, we're a scalable, standards-based approach that gives customers flexibility of deployment models so that they can leverage the benefits of cloud services while ensuring the best possible security controls."
Skyhigh Secure provides customers with flexible deployment options of its encryption gateway, including on-premises, cloud-hosted, and hybrid deployment options. In all of these deployment options, customers own and manage their own keys in SafeNet solutions and the integration with Skyhigh is facilitated via an optimized and secured key distribution method. This allows companies to centralize encryption and key management for their cloud applications, as well as securely store their keys—in solutions from hardened virtual appliances up to FIPS 140-2 Level 3-compliant hardware if needed.
On-Premises Key Management Solutions
Skyhigh Secure encryption gateways integrate with on-premises SafeNet key management solutions, such as SafeNet KeySecure via the Key Management Interoperability Protocol (KMIP) for robust enterprise key management, and/or with the SafeNet Luna SA® network attached HSM for tamper-proof secure key storage. Customers can use these solutions separately or in combination depending on the type of keys and the type of data they need to protect.
Cloud-Based Key Management Solutions
For customers that are encrypting data in the cloud, such as protecting data in Salesforce.com, they have the option of managing and storing the encryption keys with SafeNet Virtual KeySecure, a purpose-built hardened virtual security appliance that is deployed in the cloud. For more stringent security requirements such as PCI compliance, customers can also securely store the keys in Amazon Web Services (AWS) CloudHSM. The cloud-based deployment offers customers with immediate scale, minimal network latency, better ease of use, and faster time to value.
"Customer controlled keys with strong key management is essential for illustrating security, compliance and control of data in the cloud," said David Etue, vice president of Corporate Development Strategy, SafeNet. "SafeNet and Skyhigh are working together to ensure that security teams can uniformly view, control, and administer cryptographic policies and keys for all their sensitive data, wherever it resides."
About Skyhigh Networks
Skyhigh Networks, the Cloud Visibility and Enablement Company, enables companies to embrace cloud services with appropriate levels of security, compliance, and governance. The company mission is to help CIOs securely enable cloud services that drive productivity and innovation within their businesses, while lowering risk and cost. Customers including BMC Software, Cisco, Creative Artists Agency (CAA), Diebold and DirecTV use Skyhigh to manage their "Cloud Adoption Lifecycle" with unparalleled visibility and risk assessment, usage and threat analytics, and seamless policy enforcement. Headquartered in Cupertino, Calif., Skyhigh Networks is backed by Greylock Partners and Sequoia Capital.





Advertise your product/service here!