News


< Back
Security : Data Management : Remote Access : Virtual Private Network
Flexible Secure Remote Access

HOB RD VPN Provides Secure Access to Centrally Stored Enterprise Data and Applications from Almost Any Device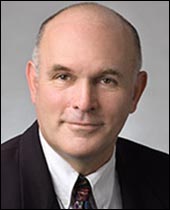 Siegfried Plommer
VP International Sales
HOB


HOB, the market leader in pure software-based remote access solutions, and Fuze Networks, an IT solutions and consulting organization that resells managed and cloud based services, have teamed up to bring secure remote access solutions to the American market. Through a unique partnership, HOB and Fuze Networks have been touring the U.S. to promote HOB solutions.

At seven recent Data Connectors Roadshows, HOB and Fuze Networks shared their observations with event attendees and customers of the most current trends in the IT industry including information security, enterprise mobility and cloud services, as well as showcased the benefits of HOB's flagship product, HOB RD VPN.
As a comprehensive secure remote access solution, HOB RD VPN provides access to remote desktops, virtual desktop infrastructures, legacy systems and data or networks from almost any device around the world. HOB RD VPN meets the needs of enterprises in today's mobile, virtual and cloud-based global workforce that requires affordable, convenient, user-friendly and flexible web-based remote access solutions that enable the utilization of existing hardware infrastructure.

HOB RD VPN offers a customized solution that meets the needs of all enterprises. Because employees can easily access centrally stored data and applications anytime and anywhere with HOB RD VPN, companies experience enhanced workflow productivity and efficiency, while corporate IT administrators can rest assured knowing that critical company information is safe and protected from cyber-attacks.
"Directly gaining technology insights from attendees helps us better understand what our customers are looking for in modern IT software solutions," said Michael McKinzie, Fuze Networks. "Collaborating with HOB at the Data Connector shows has been a great opportunity to satisfy customers' needs with HOB solutions.

Although our teams have been thoroughly trained in the entire suite of HOB products, it's a powerful asset to have HOB technology experts by our side, providing demos of products including HOB RD VPN and discussing the benefits of implementing HOB remote access solutions. The Fuze Networks team looks forward to ongoing collaboration with HOB."
"Our partners are crucial for the business success of HOB. As a German IT manufacturer, it is important for us to partner up with companies that know their markets and customers well like Fuze Networks," said Siegfried Plommer, VP International Sales, HOB. "At HOB we strive to work together as closely as possible with our partners.

We prioritize strong working relationships and long-term success over having very large partner networks and short-term sales. Personal and trusting relationships with our partners has been a top commitment since the beginnings of HOB."
HOB and Fuze Networks will continue the road show season at four more Data Connector road shows in 2014. The next stop will be in Atlanta, Georgia on September 4 followed by the event in New York on October 9.
About HOB, Inc.
HOB, Inc. is a fully owned subsidiary of the software development and network service provider, HOB GmbH & Co. KG, which is headquartered in Cadolzburg, Germany. HOB GmbH & Co. KG is a mid-sized German software enterprise that develops and markets innovative and multiply rewarded remote access solutions worldwide. Further, some HOB products are certified according to Common Criteria. HOB remote access solutions received the quality mark from TeleTrust "IT Security Made in Germany." One-third of the largest financial services providers are currently using HOB software.
Fuze Networks is an Irvine, California based IT consulting company and has served organizations nationwide since 2002. Fuze Networks specializes in network security and works with leading products and technologies to help customers efficiently deploy, use and manage solutions addressing the dynamic threat landscape.





Advertise your product/service here!