News


< Back
Security : Policy Management : Network :
WatchGuard Partner Program Emphasizes Profitability

New WatchGuardONE program ties higher margins to higher customer service levels and allows resellers to get unprecedented combined discounts of more than 70 percent The higher your service level, the higher your margin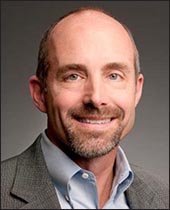 Alex Thurber
Vice President of Sales
WatchGuard Technologies


WatchGuard Technologies, a leader in multi-function firewalls, has announced its newly enhanced partner program, WatchGuardONE. The new program leverages a value-based model that places additional focus on reseller certification and training in addition to simply volume sales. With WatchGuard's award-winning visibility solution WatchGuard Dimension, and additional profit sharing partner programs, such as Deal Registration and Security Pays, with which resellers can achieve combined discounts of more than 70 percent, WatchGuardONE brings game-changing value to the market for partners. WatchGuard has been positioned as a leader in Gartner's Unified Threat Management Magic Quadrant for four consecutive years.
"Well-trained and well-educated resellers have happier customers and end-users, with safer networks. It's that simple," said WatchGuard Technologies Vice President of Sales, Alex Thurber. "Our new partner program gives the power to the reseller, allowing them to determine their level of commitment and role in WatchGuardONE. By focusing on value rather than volume, our partners can concentrate on quality and competency of solutions and deployment, rather than their margin."
WatchGuardONE delivers a variety of membership levels including Silver, Gold and Platinum. Discounts and rebates vary depending on the partner's level of commitment and range from 30 to 46 percent. Key reseller benefits include:
Emphasis on Training and Certification

– The WatchGuardONE training and certification program makes it easy for partners to expand their knowledge with a virtual instructor-led technical training program with multiple classes, topics and time zones. The more partners invest in training the more WatchGuard invests in the partner's profitability.
Up-front Discounts and Back-end Rebates

– This allows all partners, regardless of size, to choose the level of program involvement. Discounts will be based on the number of people each reseller trains, with back-end rebates that are a percentage of total purchase revenue. This means less price pressure at the outset and greater opportunity overall.

Multi-channel Selling

– Partners will have the flexibility to sell online, in-store or in-person, whatever works best for their customer-base.
Current WatchGuard partners welcome the new program. "As a partner for more than 10 years, we know WatchGuard's partners are some of the most knowledgeable in the industry and the company's commitment to training and certification is already significant," said Rory Sanchez, CEO and President, SLPowers. "All resellers strive to have technology experts, but often times with the competition from vendors, it's difficult to justify the level of investment needed to deliver those experts. This new program is a win for WatchGuard, the reseller and the customer."
WatchGuard's 2014 U.S. Partner of the Year, Blackpoint IT Services agrees. "Our customers don't just want a partner that has sales-sheet knowledge. They want an expert that truly understands the challenges and threats facing their business," said Lesleigh Watson, COO, Blackpoint IT Services. "It's always a challenge when working within a vendor's channel program, trying to balance sales versus training. At the end of the day, these programs are designed around volume, but now, with WatchGuardONE, a new bar is begin set that will allow us to lead with expertise and be the go-to resource for our customers. And the best part, the more training we complete, the more WatchGuard rewards our effort."
About WatchGuard Technologies, Inc.
WatchGuard Technologies, Inc. is an award-winning, Frost and Sullivan recognized, global leader of integrated, multi-function security solutions that intelligently combine industry standard hardware, Best-of-Breed security features, and policy-based management tools. WatchGuard provides easy-to-use, but enterprise-powerful protection to hundreds of thousands of businesses worldwide. WatchGuard products are backed by WatchGuard LiveSecurity® Service, an innovative support program. WatchGuard is headquartered in Seattle, Wash. with offices throughout North America, Europe, Asia Pacific, and Latin America.





Advertise your product/service here!