News


< Back
Security : Cyber Attacks : Breach :
Benefiting Wounded Veterans at Black Hat USA

Lookingglass Cyber Solutions Partners with MMA Hall of Famer and Action Film Star Randy Couture at Black Hat USA Conference to Benefit Wounded Veterans Lookingglass Gold Plus Black Hat USA 2014 Sponsorship and Booth Demonstrations Highlight Corporate Growth and Industry Leadership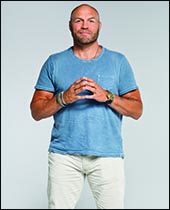 Randy Couture
Mixed Martial Arts Champion
Lookingglass Cyber Solutions


Lookingglass Cyber Solutions, a pioneer in globalnetwork situational awareness and threat intelligence management, has announced that at this week's Black Hat conference the company is partnering with Mixed Martial Arts (MMA) champion and action film star Randy Couture and his Xtreme Couture GI Foundation to raise money and awareness for American troops wounded in action and their families.

A Gold Plus Black Hat USA 2014 sponsor, Lookingglass will be hosting Mr. Couture in its booth (#441) where he will be signing autographs and offering specially designed t-shirts on Thursday, August 7 from 12:00 – 2:00 p.m. in conjunction with a check presentation from Lookingglass to the Xtreme Couture GI Foundation.

"Now in our third year partnering with Randy and his Xtreme Couture GI Foundation, we are proud of the difference we are making."

"Black Hat is an important conference for the security industry, and Lookingglass will be taking the opportunity to showcase our innovation. But most importantly, we also see this as an opportunity for Lookingglass and our peers to give back to the men and women who sacrifice so that we can remain free to pursue our dreams," said Don Gilberg, Senior Vice President of Strategic Development at Lookingglass. "Now in our third year partnering with Randy and his Xtreme Couture GI Foundation, we are proud of the difference we are making."

Military veteran, MMA champion and action movie superstar, Mr. Couture established the Xtreme Couture Foundation in 2007. The Affliction-designed co-branded shirt will be sold to raise money for the Xtreme Couture GI Foundation. Shirts will be sold at the Lookingglass booth during the Black Hat Conference August 6-7 for $25. All profits raised go to the Xtreme Couture GI Foundation benefitting wounded veterans and their families as they return home from active duty. Alternatively, shirts can be purchased directly from Lookingglass.

"Providing aid to American veterans returning home has become a very important part of my life. These veterans have dedicated so much of their lives to our country and need our help while assimilating back into civilian life. I am very happy to continue my partnership with Lookingglass, as it truly understands the importance and significance of our charity," said Randy Couture. "Many organizations see conferences as simply sales and marketing opportunities. Leveraging its leadership, Lookingglass takes a much more holistic view, taking the opportunity to give back. I am looking forward to raising more awareness for our program as well as continuing my great partnership with Lookingglass."

Black Hat USA 2014 features among the most disruptive cyber security professionals revealing research and vulnerabilities that impact everything from popular consumer devices to critical international infrastructure in six days of learning, networking and skill building, including four intense days of training with 110 unique briefings and workshops. Black Hat USA 2014 will take place August 2-7 at the Mandalay Bay Convention Center in Las Vegas, NV. Lookingglass will be running live product demonstrations at their booth (#441) on August 6-7 during the conference expo.

About Lookingglass

Lookingglass Cyber Solutions is the world leader in threat intelligence management combining global network situational awareness with automated Internet intelligence to support threat, security and risk operations. Lookingglass enables security professionals to navigate, investigate, analyze and research relevant, context-enriched threat information through a single platform. The Lookingglass Scout platform provides aggregated access to Lookingglass' industry-leading, extensive and diverse threat sources alerting organizations to impending risk. The Scout platform drives effectiveness and efficiency by replacing the manual process of managing threat intelligence for enterprise and mid-sized organizations.

About Randy Couture

Randy Couture established himself as one of the top-tiered Mixed Martial Arts champions and Greco-Roman wrestlers in the world. Couture served six years in the army then eventually held a six-year post as a strength and conditioning assistant wrestling coach at Oregon State University before formally entering the Ultimate Fighting Championship. During his tenures in the Ultimate Fighting Championship (UFC), Couture became a three-time UFC Heavyweight Champion, two-time UFC Light Heavyweight Champion, and Interim UFC Light Heavyweight Champion, and was the UFC 13 Heavyweight Tournament Winner.

Couture is the first fighter to hold two UFC championship titles in two different divisions (heavyweight and light heavyweight). Additionally, Couture has become a hot action film star with several movie and TV projects which include roles in the Expendables action films and as a coach in the first season of Spike TV's "Ultimate Fighter" and "Fight Master". Current projects include "Expendables 3" and "Gym Rescue".

About The Xtreme Couture GI Foundation

The Xtreme Couture GI Foundation, a 501 (c) 3 non-profit corporation, was founded by Randy Couture to honor the veterans of America's armed forces. The foundation was especially formed to raise money and awareness for those wounded in action and their families. To date, more than 24,000 U.S. troops have been wounded in the war against terrorism, which doesn't
include the many more suffering the mental effects. Many of the injuries are traumatic amputations, gunshot wounds, burns and blast injuries that will retire these brave men and woman from the armed forces. Even though some of these men and woman are severely injured, they have the courage, strength and determination to win this battle. The Xtreme Couture GI Foundation goal is to help these brave men and women fulfill any of their unmet needs as they return back to civilian life.





Advertise your product/service here!