News


< Back
Security : Technology : Data Protection : Rights Management
The only realistic way to avoid this malware driven breach is...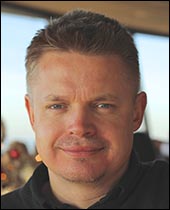 Mark Bower
Vice President of Product Management
Voltage Security


Data security expert Mark Bower, Vice President, Product Management & Solutions Architecture for Voltage Security recently commented on the "Backoff" retail malware that the U.S. Secret Service warned could have already affected 600 businesses:

"The only realistic way to avoid this malware driven breach is to avoid the card and track data being present in live form in memory and storage in the retail processing systems and Point of Sale (POS). Leading merchants today are achieving success with this approach using the latest encryption technology.

"Encrypting data in the card reader device the instant it is read with format-preserving encryption techniques enables the protected track and card data to flow completely protected through the POS to the secure processing host, ideally at the acquirer or within an isolated processing system. Only the host can decrypt, and if the malware steals the data from the POS either remotely or directly, it gets nothing of meaning or value.

"Track or chip data encryption takes place in a specially hardened and isolated reading device designed for security first, for what is often referred to as Point-to-Point or End-to-End encryption to the host."
About Voltage Security
Voltage Security , Inc. is the world leader in data-centric encryption and tokenization. Voltage provides trusted data security that scales to deliver cost-effective PCI compliance, scope reduction and secure analytics. Voltage solutions are used by leading enterprises worldwide, reducing risk and protecting brand while enabling business.





Advertise your product/service here!