News


< Back
Security : Technology : Data Protection :
CounterTack Extends Joins McAfee Security Innovation Alliance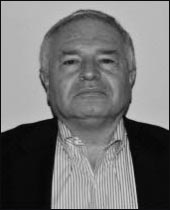 Avi Legmann
SVP, Business Development
CounterTack


CounterTack, a pioneer in delivering real-time endpoint threat detection, context and visibility around targeted attacks, today announced it has joined the McAfee Security Innovation Alliance (McAfee SIA), a premier technology partnering program.
"Today's threat vectors are continuously changing and customers are looking for integrated solutions to protect them," said Ed Barry, vice president of the McAfee Security Innovation Alliance. "McAfee SIA combines industry leading innovations from partners in an ecosystem that gives customers the power of choice. Customers benefit from the integrated solutions which result in faster time to deployment and protection."
Recently named to the list of "Cool Vendors" in the Gartner Cool Vendors for Application and Endpoint Security 2014 report, CounterTack's Sentinel platform delivers the most scalable, enterprise-class endpoint threat detection and response on the market. Once deployed, the platform provides a complete view of attack methods and attack intent through behavioral analysis to provide teams with key attacker activity, throughout the attack lifecycle. Customers and partners benefit from CounterTack Sentinel through its real-time detection and forensic-level analysis capability so security teams have context on specific attacks, and more visibility across their enterprise on endpoint workstation, laptop and server endpoint threats. Joining the McAfee SIA expands CounterTack's global reach in helping companies get the control of their endpoints back and turn the tables on attackers.
"Joining the McAfee Security Innovation Alliance further validates CounterTack's ability to seamlessly collaborate with some of the most trusted leaders in the security industry," said Avi Legmann, SVP, Business Development, CounterTack. "CounterTack offers a truly innovative solution through rapid attack detection, on-premise Big Data analysis and full attack lifecycle capture capabilities – making Sentinel the platform of choice for progressive security teams. As demand for our technology continues to rise, our customers and partners like McAfee can leverage the flexibility and scalability we have architected into Sentinel to deliver to enterprise and mid-market organizations."
About CounterTack
CounterTack's real-time endpoint threat detection and response platform, CounterTack Sentinel, delivers unprecedented visibility and context to enterprise security teams around targeted, persistent threats. CounterTack dramatically reduces the impact of advanced attacks, providing real-time, behavioral-based intelligence on attacker activity upon infiltration, so organizations can defend their business leveraging Sentinel's contextual attack evidence for a rapid, prioritized response.
By combining 'stealthware' technology and Big Data analytics, CounterTack turns the tables on attackers, giving security teams and incident responders an advantage over their adversaries to make better security decisions with real-time, automated, forensic-level analysis. CounterTack is revolutionizing how companies defend their endpoints -- across the enterprise.





Advertise your product/service here!