News


< Back
Security : Configuration Management : Endpoint Security :
Ocean Park Selects Xceedium to Protect Enterprise IT Infrastructure

Leading Family Entertainment Venue Implements Xsuite to Deliver Privileged User Security Controls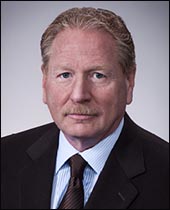 Glenn Hazard
Chief Executive Officer
Xceedium


Xceedium Inc. has announced Ocean Park, Hong Kong's premier educational theme park, has implemented Xsuite as the core technology component of its privileged user management program. Ocean Park relies on Xsuite to protect its physical and virtual information technology infrastructure from the risks posed by privileged users and their credentials. The importance of protecting these assets has been repeatedly demonstrated in a continuing series of security breaches across government, retailing, financial services, and other sectors. In the past 12 months, 110 million Americans were impacted and 432 million accounts were compromised in data breaches, according to the Ponemon Institute.
"Our selection of Xsuite followed a long and careful evaluation of competitive offerings designed to help us manage and control privileged users," said Joey Cheng, IT Manager, Ocean Park. He added, "We found a number of significant enhancements in Xsuite's ability to manage not only our many resources, but our underlying virtual management infrastructure as well. Xsuite has proven to be a superior solution for controlling remote access by privileged users, and other critical privileged identity management tasks."
"We're excited to be working with Ocean Park, which–like many organizations–is transforming its information technology infrastructure to expand the use of virtualization and cloud technologies," said Glenn Hazard, Chief Executive Officer of Xceedium. "Xsuite is a perfect fit for these complex blended infrastructures, delivering comprehensive privileged identity management capabilities across all types of environments–including traditional physical systems, virtual networks and data centers, and all types of cloud-based services and infrastructure," he explained.
Ocean Park is an iconic attraction in Hong Kong, frequently visited by both local residents and tourists. It's become a central element of the region's heritage. The current park covers more than 870,000 square meters of land and features a diverse selection of world-class animal attractions, thrill rides, and shows. Operated by the Ocean Park Corporation, a statutory board, it is a non-profit organization that aims to provide elements of entertainment, education, and conservation at an affordable price. Annual attendance at Ocean Park has exceeded 7.7 million people in last year, and close to 130 million guests have visited since the park's opening 37 years ago.
About Xsuite
Xsuite, unlike other products, is specifically designed and purpose-built to satisfy the demanding privileged identity management requirements of enterprise information technology infrastructure. Today's enterprise IT–comprising an organization's entire computing fabric from traditional on-premise network equipment and servers, to virtual and public cloud based infrastructure–brings with it demanding new challenges for privileged identity management. Traditional, first generation solutions are ill-equipped to address these needs:
Comprehensive Functionality – Xsuite delivers comprehensive functionality, including password and credential management, strong authentication integrated with multi-factor security technologies, access control, user monitoring and recording, and proactive policy enforcement.
Complete Coverage – Xsuite enables a single set of policies across the entire hybrid cloud and traditional data center, ensuring consistent standards, easier compliance reporting, and reduced administrative overhead.
Architected for Scale and Dynamism – Tight integration with Amazon Web Services and VMware vSphere enable Xsuite to automatically identify resources as they're created, and automatically apply and enforce security policies. Xsuite's automated protections reduce "mean time to protection" to fractions of a second. Xsuite also delivers the built-in reliability and availability services, like clustering, which enterprise IT demands.
Protection of the Extended Management Plane – Xsuite has worked extensively with both AWS and VMware to deliver tight, API-level integration and protections.
About Xceedium
Xceedium is the leading provider of privileged identity management solutions for hybrid-cloud enterprises. Large companies and global government agencies use Xceedium products to reduce the risks privileged users and unprotected credentials pose to systems and data. The company's Xsuite platform enables customers to implement a zero trust security model. It vaults privileged account credentials, implements role-based access controls, and monitors and records privileged user sessions. With unified policy management, Xsuite enables the seamless administration of security controls across systems, whether they reside in a traditional data center, a private cloud, on public cloud infrastructure, or a combination of environments.
Xceedium's solutions enable organizations to comply with security and privacy mandates, such as PCI DSS, FISMA, HIPAA, and NERC CIP. The company's products provide industry-leading reliability, availability, and scalability, and they are the most highly certified products in the market, with designations including FIPS 140-2 validation, Common Criteria EAL4+ certification, and inclusion on the U.S. DOD Unified Command Approved Products List (UC/APL).






Advertise your product/service here!