News


< Back
Security : Cyber Attacks : Breach :
Expand the Operational Value of Threat Indicators and Intelligence

Lookingglass Cyber Solutions ScoutInterXect Correlates Recent and Historical Network Telemetry with Global Threat Information Leveraging Open Standards and Commercial Netflow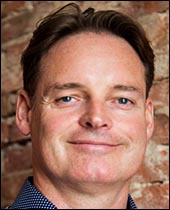 Allan ThomsonThomson
Chief Technology Officer
Lookingglass Cyber Solutions


Lookingglass Cyber Solutions, a pioneer in global network situational awareness and threat intelligence management, has announced the release of ScoutInterXectT, a major advance in correlating threat intelligence feeds with network telemetry to facilitate reports across businesses globally. This advance complements the ScoutVisionTM Threat Intelligence Management Platform, which is designed to maximize the organizational value and efficiency of threat intelligence.

"Our ScoutVision Threat Intelligence Management Platform solves a critical use case for our customers, providing them with visibility and decision support across their threat and risk operations," said Allan Thomson, Chief Technology Officer at Lookingglass. "With the release of ScoutInterXect, security practitioners can further operationalize the insight ScoutVision provides by correlating recent and historical network telemetry with ScoutVision's global threat information. ScoutInterXect leverages open standards and commercial netflow to provide telemetry-based threat reports across businesses, vertical markets and global network domains."

The telemetry-based threat reports arm security operations and threat intelligence teams with increased insight to characterize the level of risk they face and help them understand networks within their ecosystem that are at risk and could be leveraged as attack launch or entry points.

Key features of ScoutInterXect:

• Focused Threat Correlation
Allows users to run ad hoc and daily reports that help identify risk correlated across user defined business entities, market sectors and network topologies

• Active and Forensic Reporting
Provides analysts and security operations personnel visibility to both active and historical telemetry and threat correlation enabling greater context to support mitigation decisions

• Modular Ingest
Provides the ability to add new network communication information via open standard interface

• Intelligence Filtering
Filters correlation based on specific threat intelligence and indicators and assists in prioritization and maximizing retention

ScoutInterXect provides performance tiers aligned with increasing levels of investigations and threat incident responses to meet multiple organizational needs:

SI-1000
Entry-level platform. Ideal for periodic investigations and incident response.
Provides approximately 30 days of retention at 3,000 correlated flows per second.

SI-2000
Mid-level platform. Targeted for organizations that are integrating netflow as a
growing part of threat and security operations. Provides approximately 30 days
of history at 5,000 correlated flows per second.

SI-3000
Performance-level platform. Focused on organizations that are processing
specific netflow collection points on a frequent basis. Supports 30 days of
retention at 12,000 correlated flows per second.

About Lookingglass
Lookingglass Cyber Solutions is the world leader in threat intelligence management combining global network situational awareness with automated Internet intelligence to support threat, security and risk operations. Lookingglass enables security professionals to navigate, investigate, analyze and research relevant, context-enriched threat information through a single platform.

The Lookingglass Scout platform provides aggregated access to Lookingglass' industry-leading, extensive and diverse threat sources alerting organizations to impending risk. The Scout platform drives effectiveness and efficiency by replacing the manual process of managing threat intelligence for enterprise and mid-sized organizations.





Advertise your product/service here!