News


< Back
Security : Data Breach : Payment Card Industry Data Security Standard :
Card Issuers Can Address Consumers' Concerns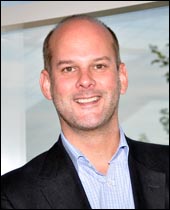 Jonathan Hancock
Director of Global Fraud Management Solutions
TSYS


TSYS (NYSE: TSS) has published a white paper entitled "Opportunity Knocks: How Card Issuers Can Address Consumers' Concerns Around Payment Security." The paper explores changing consumers' sentiments and the growing concern around the security of their data by highlighting results of the 2014 TSYS Consumer Awareness Data Security Study.
The report examines actions financial institutions may take to more effectively manage potential risks to include customers' involvement in protecting their data and financial accounts, and building a stronger, more secure payments ecosystem. It also shares recommendations on how issuers can better manage the increase in security compromises by preparing a disaster-recovery plan, just as they would for other crises.
"The results of the survey were enlightening," said Jonathan D. Hancock, director of Global Fraud Management Solutions, TSYS. "Eighty-eight percent of those surveyed indicated they should play an active role in protecting themselves from fraud and 71 percent indicated they would likely switch accounts in exchange for guaranteed reimbursement for losses. There are several strong messages for issuers here ? having the right security and protection in place, transparency to your customers and actively involving customers in protecting the security of their cards are significant points of differentiation in the market."
The white paper suggests issuers are actively engaged in steps to establish a stronger payments ecosystem that includes layered security measures — such as card tokenization, EMV, adaptive risk-based 3D Secure and cardholder alerts — along with strong customer education to provide assurance which in turn increases usage and loyalty.
About TSYS
TSYS offers issuer services and merchant payment acceptance for credit, debit, prepaid, healthcare and business solutions.TSYS' headquarters are located in Columbus, Ga., U.S.A., with local offices spread across the Americas, EMEA and Asia-Pacific. TSYS is a member of The Civic 50 and was named one of the 2013 World's Most Ethical Companies by Ethisphere magazine.