News


< Back
Security : Technology : Information Systems :
ISACA's Free Virtual Conference Addresses Mobile Security

Enterprises Can Embrace BYOD With Improved Security and Management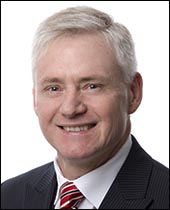 Robert Stroud
International Vice President of ITGI
ISACA and the IT Governance Institute


The increasing popularity of mobile devices poses a significant threat to enterprises of leaking confidential enterprise information and intellectual property. Yet, mobile technology can offer many valuable benefits, from increased productivity to better customer service. To help professionals strengthen their organization's security in a mobile device world, ISACA, a global association of 115,000 IS professionals, is hosting a free virtual conference Mobile Security: Overcoming Obstacles, Reducing Risk, on Wednesday, 17 September 2014, from 8:15 a.m.-5:00 p.m. EDT (UTC-4).

Protecting the enterprise's number-one asset, information, should be the top priority, as use of new devices and new features expand. In this virtual conference, attendees will learn how to how to secure a mobile workplace without sacrificing the business needs of end users, and will examine how to:

Incorporate mobile security into existing data protection processes.

Ensure mobile devices meet corporate compliance standards.

Determine acceptable use cases for file sync.

Define bring your own device (BYOD) management must-haves.

"Mobile devices continue to blur work and personal lines, and securing enterprise IT has become more complex than ever in this mobile environment," said Robert E Stroud, CGEIT, CRISC, international president of ISACA and vice president of Strategy and Innovation at CA Technologies. "Enterprises can benefit from the many conveniences employees are enjoying with BYOD, if they understand it, plan for it and have effective strategies in place." Stroud will present The State of Enterprise Mobile Security during the virtual conference.

Other sessions include:

· Integrate Mobile Security into Enterprise Data Protection Strategy presented by Gunnar Peterson, founder and principal of Arctec Group, and visiting scientist at Carnegie Mellon

· Policies for Effective BYOD Management and Endpoint Security presented by Bryan Barringer, former leader of mobile strategy at FedEx

Secure File Sync and Sharing presented by Robin Gareiss, president and founder of Nemertes Research
During ISACA's virtual conference, several thousand attendees can participate in educational sessions, network with peers from around the world, and interact with exhibitors and sponsors in a virtual exhibit hall. They can earn up to five free continuing professional education (CPE) hours.

To register for the event, visit www.isaca.org/elearning. To learn more about ISACA's global events, visit www.isaca.org/2014Conferences.

About ISACA

With more than 115,000 constituents in 180 countries, ISACA helps business and IT leaders build trust in, and value from, information and information systems. Established in 1969, ISACA is the trusted source of knowledge, standards, networking, and career development for information systems audit, assurance, security, risk, privacy and governance professionals. ISACA offers the Cybersecurity Nexus™, a comprehensive set of resources for cybersecurity professionals, and COBIT®, a business framework that helps enterprises govern and manage their information and technology.

ISACA also advances and validates business-critical skills and knowledge through the globally respected Certified Information Systems Auditor® (CISA®), Certified Information Security Manager® (CISM®), Certified in the Governance of Enterprise IT® (CGEIT®) and Certified in Risk and Information Systems Control™ (CRISC™) credentials. The association has more than 200 chapters worldwide.





Advertise your product/service here!