News


< Back
Security : Authentication : :
Remediation is More Expensive than Prevention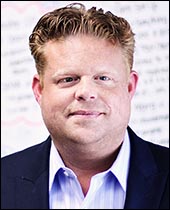 Kyle Kennedy
Chief Technology Officer
STEALTHbits Technologies


Kyle Kennedy, CTO of STEALTHbits Technologies commented on this morning's news of the Community Health Systems breach, affecting 4.5 million people.

"According to Community Health Systems, 'The attacker was able to bypass the Company's security measures and successfully copy and transfer certain data outside the company … the company has already completed eradication of the malware from its systems and finalized the implementation of other remediation efforts.' This is another example of the 'Remediation is more expensive than prevention' rollercoaster all organizations are embracing day in and day out on where to spend time, resources, and money to secure their organization. The key is risk mitigation defined through a common vernacular the business, IT, and security can all related to – business risk.

"Knowing where the most valuable sensitive data and information lies within an organization is paramount to being able to present true business risk calculation that an organization can react and invest in to properly reduce risk, meaning risk mitigate.

"Community Health Systems leadership has now invested in what believe has remediate the security breach at this time. However; those remediation tools will not bring back customer confidence, brand and or market share lost due to this security breach occurring. I have said this before – remediation is always more expensive than prevention – how many more security breaches will the healthcare industry need to have published before preventative projects are green lighted proactively as opposed to reactively?"
Founded in 2001, STEALTHbits has extensive experience and deep expertise in the management of Microsoft technologies like Active Directory and Exchange, and governance solutions for unstructured data. With consistent growth, profitability, and a tenured management team that's been at it since the start, STEALTHbits has emerged as a favorite solution provider for the world's largest, most notable organizations, as well as a preferred partner to leaders in technology.





Advertise your product/service here!