News


< Back
Security : Authentication : :
New Insight, Intelligence and Control for Unstructured Data

New Integration With EMC Isilon Scale-Out NAS Helps Customers Better Manage Unstructured Data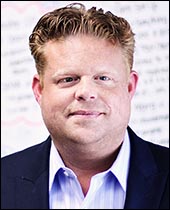 Kyle Kennedy
Chief Technology Officer
STEALTHbits Technologies


STEALTHbits Technologies, Inc., leading supplier of software solutions for managing and securing unstructured, human-generated data and critical applications, has announced their flagship product, the StealthAUDIT® Management Platform v6.3, now provides organizations with the ability to achieve new levels of insight, intelligence, and control of their ever growing volumes of unstructured data through new support for the latest release of EMC Isilon scale-out NAS storage (Isilon OneFS 7.1). Together, these solutions enable customers to better manage their unstructured data.

Unstructured human-generated data is exploding at enormous rates within organizations across the globe. According to IDC, Forrester, and Gartner, 80% of enterprise data is unstructured; while Gartner expects an 800% growth in data over the next five years1. The Isilon and StealthAUDIT v6.3 integration provides enterprises an otherwise unachievable level of control over files stored, including deep, yet clear visibility and insight around permissions associated with files and folders. The integration also allows organizations the ability to determine where access can be reduced, including the ability to assess risk associated with critical and sensitive data with intelligence to involve the data owner during remediation initiatives.

STEALTHbits' solution can be integrated with the Isilon OneFS® 7.1 operating system in part to provide the auditing and compliance reporting capabilities organizations require to support their regulatory initiatives like HIPAA, PCI-DSS, SAS70, and Sarbanes-Oxley. The solution is simple to deploy, manage, and scale, allowing the integrated audit capabilities to continuously provide business value without impacting storage performance or reliability required by global enterprises.


Kyle Kennedy, Chief Technology Officer, STEALTHbits Technologies made the following statement. "The dramatic rise we and organizations are seeing in the amount of unstructured, human-generated data in recent years, and the lack of visibility into who is actually 'using' the data -- empirical insight, and who the data actually belongs to such as a particular person, department, division, etc. -- are essential components of data storage, data management, and enterprise security and risk management. The integration of StealthAUDIT with EMC Isilon OneFS 7.1 truly provides organizations insight and control over their data like never before by effectively managing, securing, and protecting their Isilon storage environment. STEALTHbits Technologies is excited to offer customers these new features and capabilities within the StealthAUDIT solution."

AVAILABILITY
StealthAUDIT v6.3 went generally available worldwide February 24th, 2014

ABOUT STEALTHbits Technologies
STEALTHbits is all about data -- Collecting data. Analyzing data. Protecting data.
Enabling our customers to harness the power of their data and derive information by which to make decisions, solve problems, and streamline business processes is what we do best, and what we've been doing for over a decade.
Founded in 2001, STEALTHbits has extensive experience and deep expertise in the management of Microsoft technologies like Active Directory and Exchange, and governance solutions for unstructured data. With consistent growth, profitability, and a tenured management team that's been at it since the start, STEALTHbits has emerged as a favorite solution provider for the world's largest, most notable organizations, as well as a preferred partner to leaders in technology.





Advertise your product/service here!