News


< Back
Security : Cloud : Encryption :
Centrify Named to Hot 100

Leader in Identity and Access Management Across Cloud, Mobile and On-Premises Environments Recognized for Significant Growth and Continued Innovation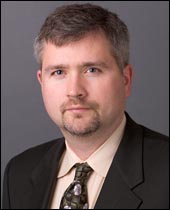 Tom Kemp
CEO
Centrify


Centrify Corporation, the leader in unified identity management across data center, cloud and mobile, has announced it has been named to the JMP Securities "Hot 100: The Best Privately Held Software Companies" list for 2014. The report highlights the leading private companies in the software industry as identified by the software equity research team at JMP Securities, a full-service San Francisco-based investment bank.

Earlier this year, Centrify became the first company in the Identity-as-a-Service ("IDaaS") market to serve and support more than 2,000 customers in the cloud. The strong customer acquisition rates underscore the value of Centrify's comprehensive approach to identity management across cloud, on-premises and mobile environments. Centrify is continuing to grow its customer installed base while maintaining a 97 percent customer retention rate.

For the past five years, the "Hot 100" list has identified leading privately held software companies that show exceptional progress and potential within their sectors. Companies are selected each year based on the evaluation of multiple criteria, including financial growth, products and services, quality of leadership, customers and market potential.

"Centrify continues to post strong results due to our unique ability to address security and identity requirements for all customer environments, including cloud, mobile and on-premises," said Tom Kemp, CEO of Centrify. "We are pleased with this distinct industry recognition by JMP Securities, and it points to the success and adoption of our cloud-based identity platform and identity management software for organizations across the globe."

By unifying customers' identity management requirements, Centrify helps organizations see greater end user productivity and security by not only delivering single sign-on (SSO) but also delivering multifactor authentication. In addition, Centrify's solution allows organizations to improve IT efficiency, better address regulatory compliance, better secure their hybrid cloud and on-premises IT environment, as well as lower total cost of ownership for their identity infrastructure.

About Centrify
Centrify provides unified identity management across data center, cloud and mobile environments that deliver a single sign-on (SSO) for users and a simplified identity infrastructure for IT. Centrify's unified identity management software and cloud-based Identity-as-a-Service (IDaaS) solutions leverage an organization's existing identity infrastructure to enable single sign-on, multi-factor authentication, privileged identity management, auditing for compliance and mobile device management. Centrify customers can typically reduce their total cost of identity management and compliance by more than 50 percent, while improving business agility and overall security. Centrify is used by more than 5,000 customers worldwide, including nearly half of the Fortune 50 and more than 60 Federal agencies.





Advertise your product/service here!