News


< Back
Security : Cloud : Encryption :
Location Intelligence Solutions for Mobile Commerce

Zumigo Announces Investment from Wells Fargo Startup Accelerator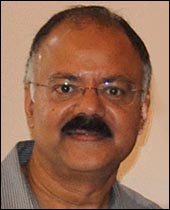 Chirag Bakshi
Founder and CEO
Zumigo


Zumigo Corporation, a leader in mobile device location and identity verification, has announced it is an inaugural member of the Wells Fargo Startup Accelerator, launched by Wells Fargo & Company (NYSE:WFC). The Startup Accelerator is a semiannual boot camp for innovators whose technology ideas could shape future customer experiences in financial services.

Wells Fargo is exploring Zumigo's leading mobile location intelligence technology, which uniquely authenticates and secures mobile commerce. Zumigo's technologies could help protect Wells Fargo consumer and business transactions from fraud by identifying and authenticating owners of mobile devices. Zumigo's technology also enables location-based offers.

"The Startup Accelerator builds on Wells Fargo's history of innovation and increases our visibility into technologies and ideas that will stoke innovation across the enterprise," said Steve Ellis, executive vice president and head of Wholesale Services at Wells Fargo. "Zumigo's mobile technology looks promising, and we're excited to be working with them."

"Zumigo is honored to be accepted as one of the first members of the Wells Fargo Startup Accelerator," said Zumigo founder and CEO Chirag Bakshi. "While current industry practice often waits for customers to report fraud that they notice on their accounts, Zumigo's innovative technology for financial services institutions such as Wells Fargo can detect fraudulent transactions before it impacts their customers."

About Zumigo
Zumigo is pioneering a new generation of mobile services predicated on providing a richer experience for customers through more relevant, context-based information. Its global solutions support marketing to customers with locations in context and securing financial transactions using mobile infrastructure. Founded in 2008, Zumigo is led by veterans of the mobile and financial industries with years of experience in developing and managing mobile solutions for some of the world's largest carriers and enterprises. Headquartered in San Jose, Calif., Zumigo is a venture backed company.





Advertise your product/service here!