News


< Back
Security : Document Management : e-Signature :
Mortgage e-Signatures Just Got Better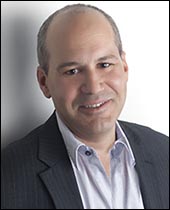 Tommy Petrogiannis
CEO and co-founder
Silanis Technology


Silanis Technology, the e-signature choice for business, has announced a relationship with loan management software leader Calyx Software, the primary provider of loan origination systems (LOS) for banks, credit unions, mortgage bankers and brokers in North America.
Calyx has built INK-it™, an electronic signature solution that works with Calyx's Document Management System and WebCaster®. The INK-it functionality uses Silanis' e-SignLive™ e-signature service, and is available to users of Calyx Point® and PointCentral®, who also use WebCaster, a borrower facing website product. INK-it will provide the ability to electronically process documents faster and more conveniently through its seamless integration into Calyx's Document Management System.
"We help customers streamline their paper processes, so adding electronic signatures to our platform not only makes sense but addresses a real need for banks, credit unions, mortgage bankers and brokers," said Dennis Boggs, EVP of Business Development of Calyx Software. "We liked e-SignLive's ease of integration into INK-it as well as the strong electronic evidence and audit trail e-SignLive offers. In addition, we track and store the date stamps within the Point and PointCentral Document Management System for easy user reference."
This combined solution functions as a document management, e-consent and electronic signature solution in one. This enables Calyx customers to receive, sign and process their documents requiring only e-consent, e-consent and e-signing or both through a Calyx-branded platform.
"Building the e-SignLive e-signature service and integrating it into Calyx's mortgage offering is just one of the ways our flexible solution is able to add value for organizations looking to integrate e-signatures," said Silanis Technology CEO and co-founder, Tommy Petrogiannis.
About Calyx Software
Calyx Software is the #1 provider of affordable mortgage solutions for banks, credit unions, mortgage bankers and brokers. Beginning with customizable websites that offer online mortgage applications with eDisclosures and document request/retrieval, Calyx offers products that enable smooth bi-directional flow of data from start to finish. Our solid yet flexible loan management system delivers smart technology with electronic document management, back-end functionality such as underwriting and secondary marketing, strong security, remote access and a configurable business rules engine needed for workflow and compliance. Convenient interfaces with over 200 vendors providing PPE, closing documents, compliance services and more make end-to-end processing and reporting simple and accurate. Lenders can take advantage of Calyx's fully integrated automated underwriting and pricing products that determine loan eligibility and pricing against investor or FHA guidelines. Complimentary support and online training are included with all Calyx products. For more information, call (800) 362-2599 or visit calyxsoftware.com.
About Silanis Technology
Businesses of all sizes choose Silanis Technology when e-signatures matter. With more than 600 million documents processed every year, e-SignLive™ is the most widely used e-signature solution around the world. Thousands of organizations, big and small, including the leading banks, insurers, credit providers, pharmaceutical and government agencies trust e-SignLive as their platform to make business digital. On premise or in the cloud, e-SignLive delivers the best customer experience while improving legal and regulatory compliance.





Advertise your product/service here!