News


< Back
Security : Cloud : Email :
Next Generation Email Security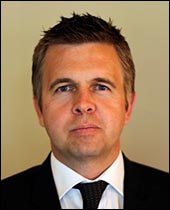 Jonas Falck
CEO
Halon Security


Halon Security, the technology leader in email security, routers and load balancers, just announced the next generation of Email Security for hosting providers and enterprise demanding clients. Halon Email Security which delivers a unique solution with a multi-tenancy platform for hosting providers and the most demanding IT-infrastructures.

Halon's new release of Email Security incorporates improved performance, optimized for large enterprise and hosting email routing, new outgoing scripting SMTP capabilities and the deployment support on Google Compute Engine.

"We've been technology leaders within email security and also understanding the mindset of hosting providers for a long time. We are proud to say our great insight is due to the close collaboration we have with leading hosting and cloud providers, but also because we've kept our focus and close monitoring of trends and threats", said Jonas Falck, CEO at Halon Security Inc.

Furthermore the new release also includes a numerous list of improvements such as: the dynamic outbound scripting and expanded subset of functions, port link aggregation and one of the main highlights; support of Google Compute Engine

"Google Compute Engine is a well-known and confident platform to run your business cloud services, I'm very excited that we support Google cloud services. We have a long reputation of building world class software and best of breed solution for the most demanding customers, leading way ahead of competition", Jonas Falck continues.

About Halon Security
Halon Security is the technology leader in e-mail security, security router and load balancing solutions. Its award-winning e-mail security systems are the result of years of insights and feedback from large hosting providers, non-commercial and government organizations, municipalities and companies of all sizes, providing the most efficient, effective protection for millions of users world-wide.







Advertise your product/service here!